Have you had this sparkling mineral water, Topo Chico, that everyone is talking about? Apparently, it has been around since 1895(!) but has recently become widely available in the United States. This delicious goodness that's said to cure hangovers was created in Monterrey, Mexico.  So what does sparkling mineral water have to do with crafting? Well, just look at the creative things people are making with the trendy beverage…
#1 Texas Ranch Water
This super simple mixed drink only requires 3 ingredients and is a guaranteed conversation starter at your next summer gathering. 
Fill a tall glass with ice. Add 3 ounces tequila and fresh lime juice, top with Topo Chico.
See the whole recipe over at The Urben Life to try Texas Ranch Water for yourself. We recommend pairing with a plate of loaded nachos or some Mexican Street Corn.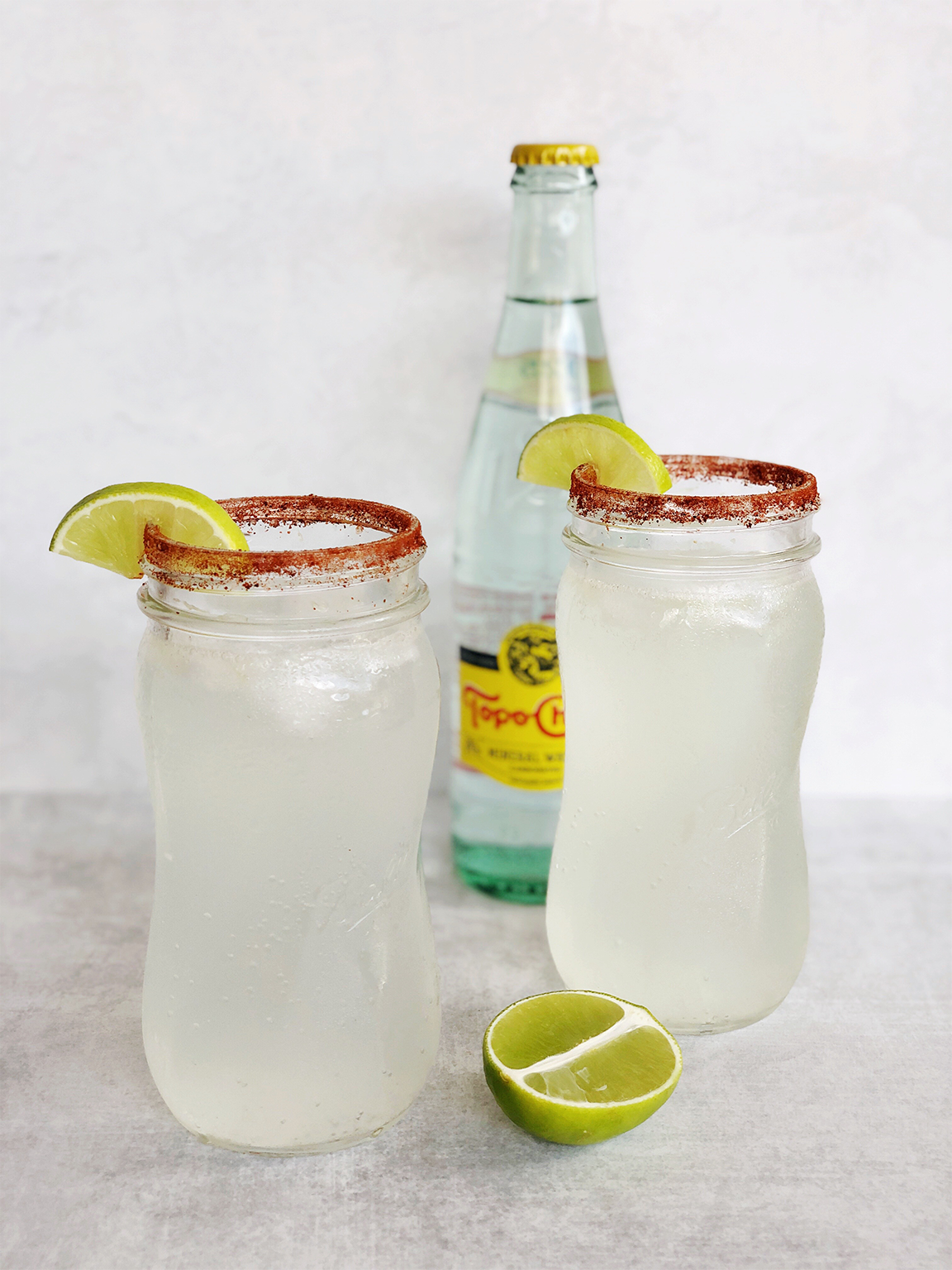 #2 Recycled Bottles
Add to your trendy drinkware collection with these repurposed Topo Chico bottles. You can buy a set at Etsy. Or, if you are feeling particularly crafty, try your hand at making the glasses yourself. Let us know if you try it!
Use your recycled glasses to serve your Texas Ranch Water, display fresh flowers, or create a cute centerpiece at your next party. The bright, vintage logo adds such a festive flair to your decor. 
#3 Topo Chico Candle 
Oh, how we wish computer screens were scratch and sniff! This adorable emerald green Topo Chico bottle has been repurposed into a lemon verbena scented candle. You can get one for yourself over at Etsy. 
If you were brave enough to try cutting your own Topo Chico bottles, then also try making your own candle to go in it using your favorite scented wax.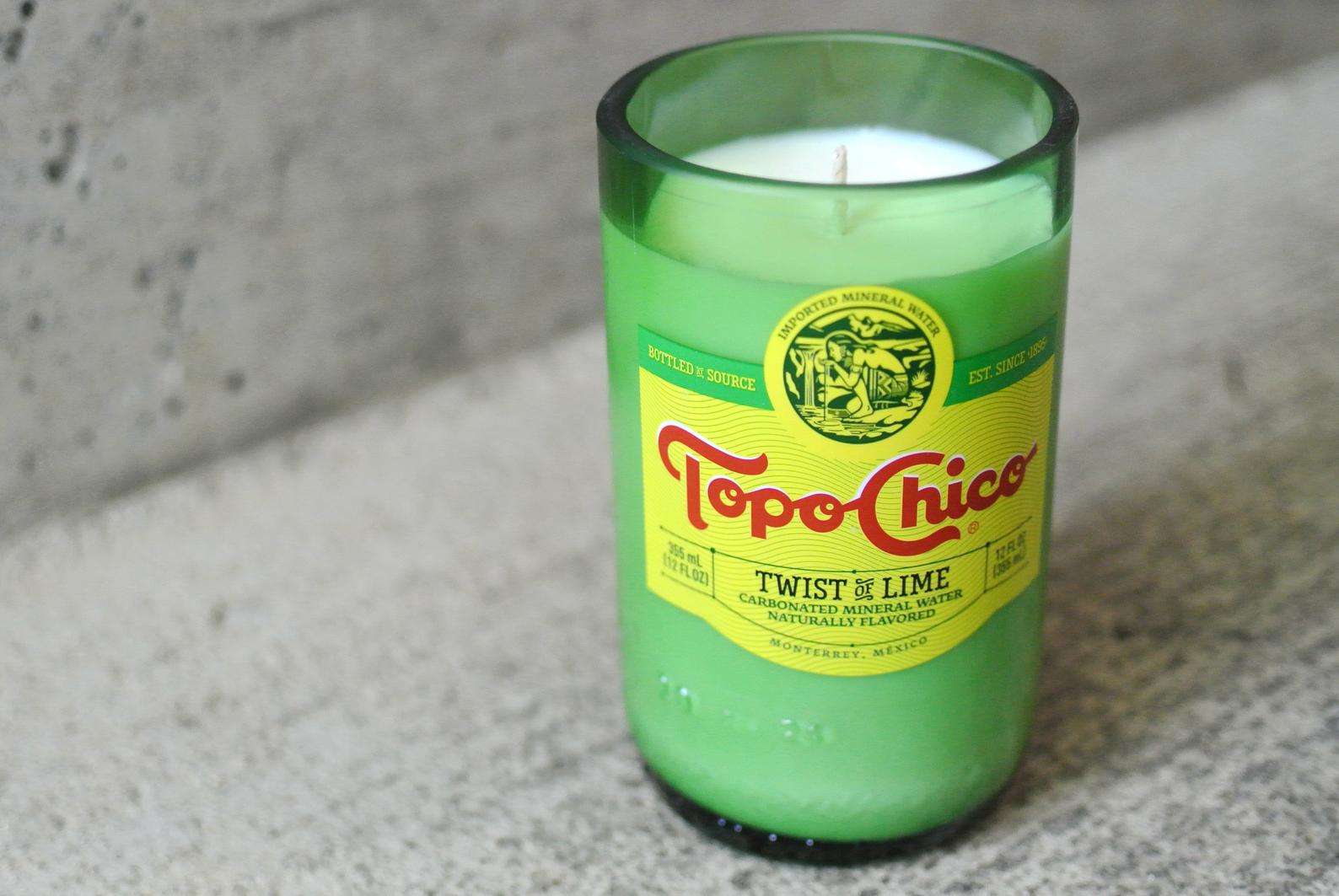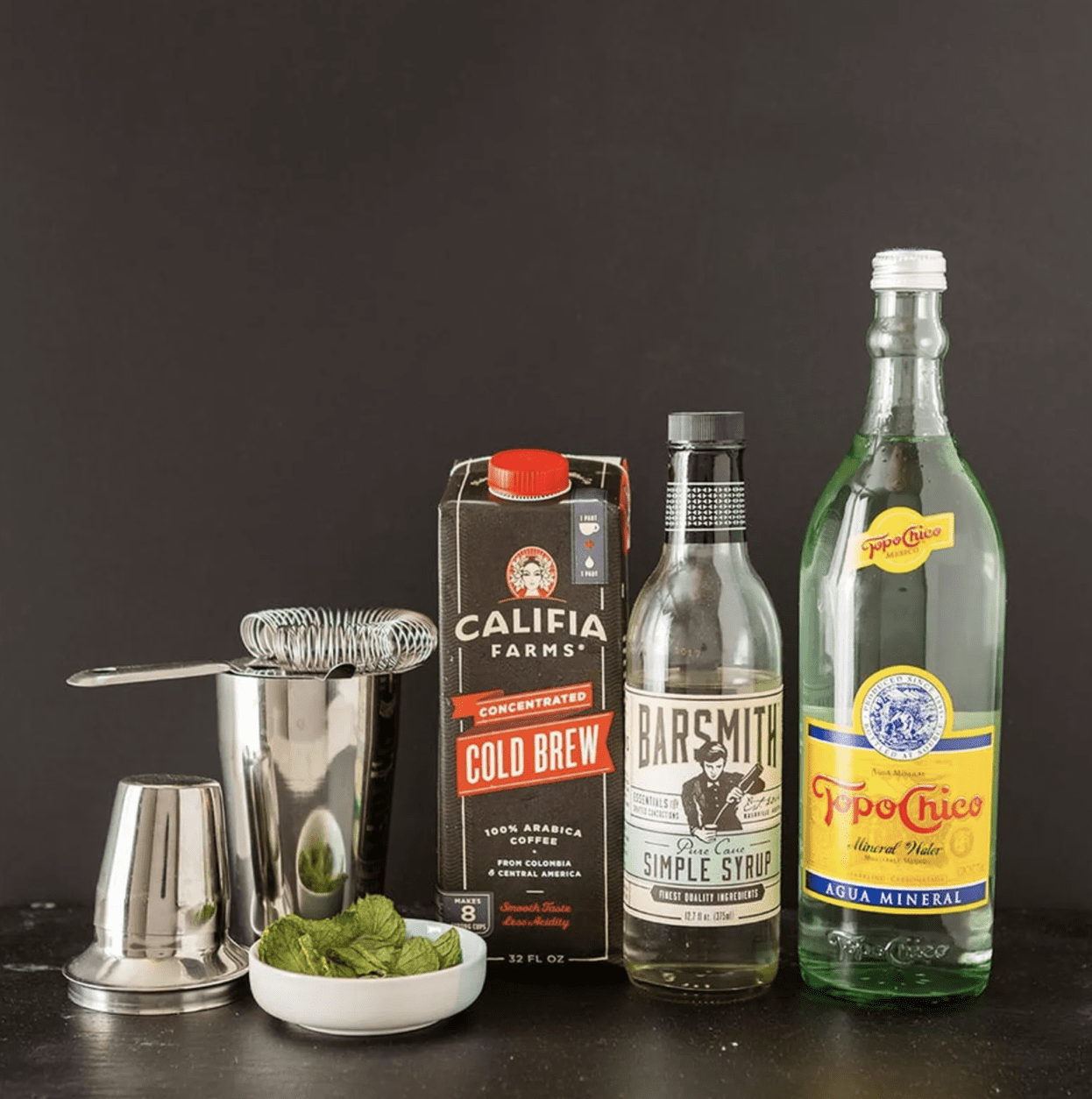 #4 Iced Coffee 
Yes, you read that right. You can make coffee with Topo Chico, and this might be the perfect summer drink. The geniuses over at Brit + Co tell you how. 
Surprise your partner or friend with this iced coffee, and you'll make their day. Bonus points if you serve it in a recycled bottle!
Do you like Topo Chico? Would you try any of these ideas? Let us know over on Instagram at @craftbusters.