Tater tots. You know em, you love em. But have you ever made tater tot quiche? Or tot waffles? Or loaded tot skewers? Or maybe even tot burger bites? We're guessing probably not…and you are truly missing out. Go on this tater tot journey with us as we introduce you to four awesome (and incredibly easy) new tater tot recipes.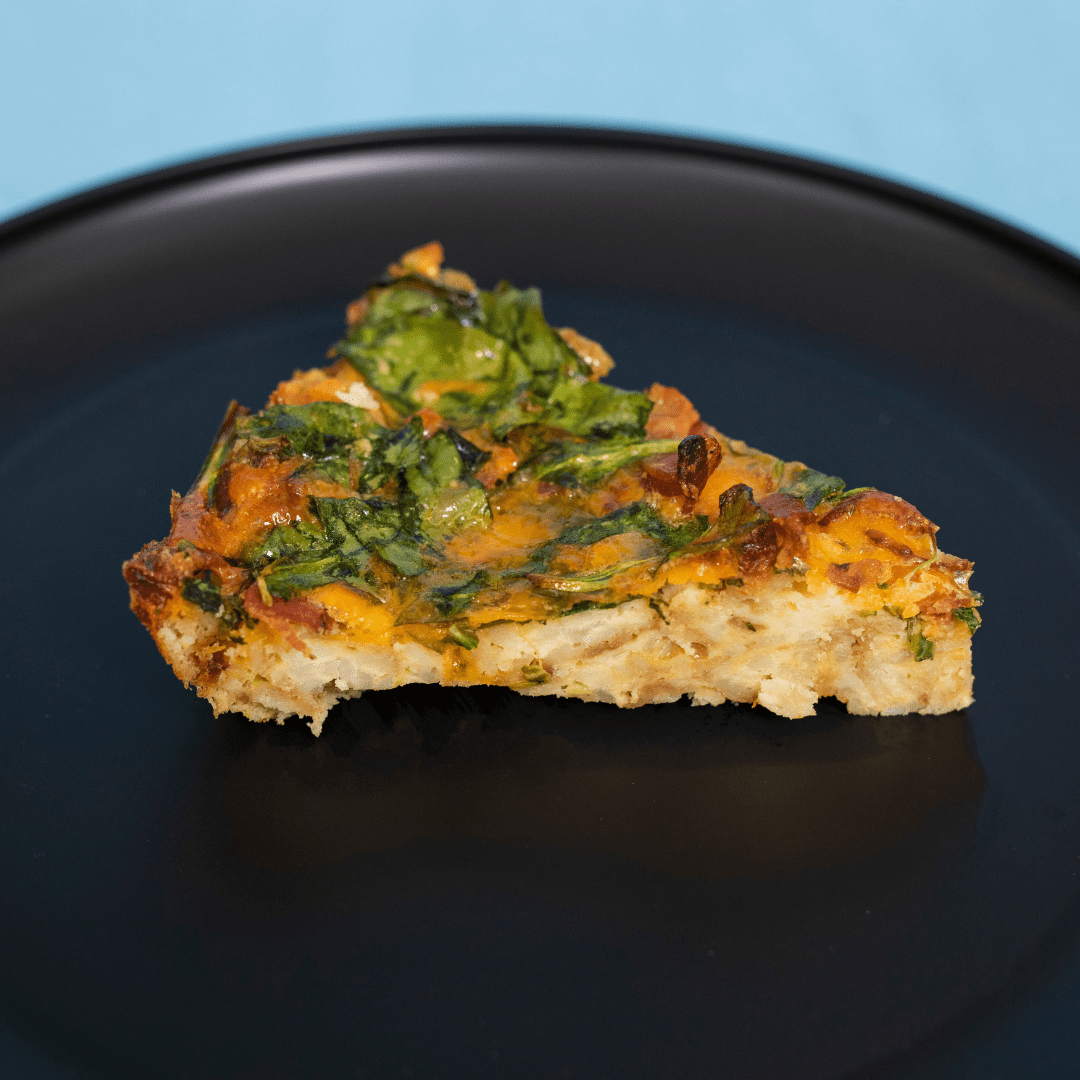 Tater Tot Crusted Quiche
Be as healthy (or not) as you want with this quiche that has a base of yummy tater tots.
Supplies
Pie dish
Tater tots
Eggs
Spinach
Bacon
Shredded cheese
Milk (optional)
Instructions
Bake tater tots for 10 minutes at 425 degrees.

Pour into pie pan and use spoon to push into bottom of pan.

Combine cheese, spinach, eggs, and bacons into bowl. HOT TIP: Add milk to make the recipe creamier.

Pour mixture on tater tots and b

ake 30 minutes at 400 degrees.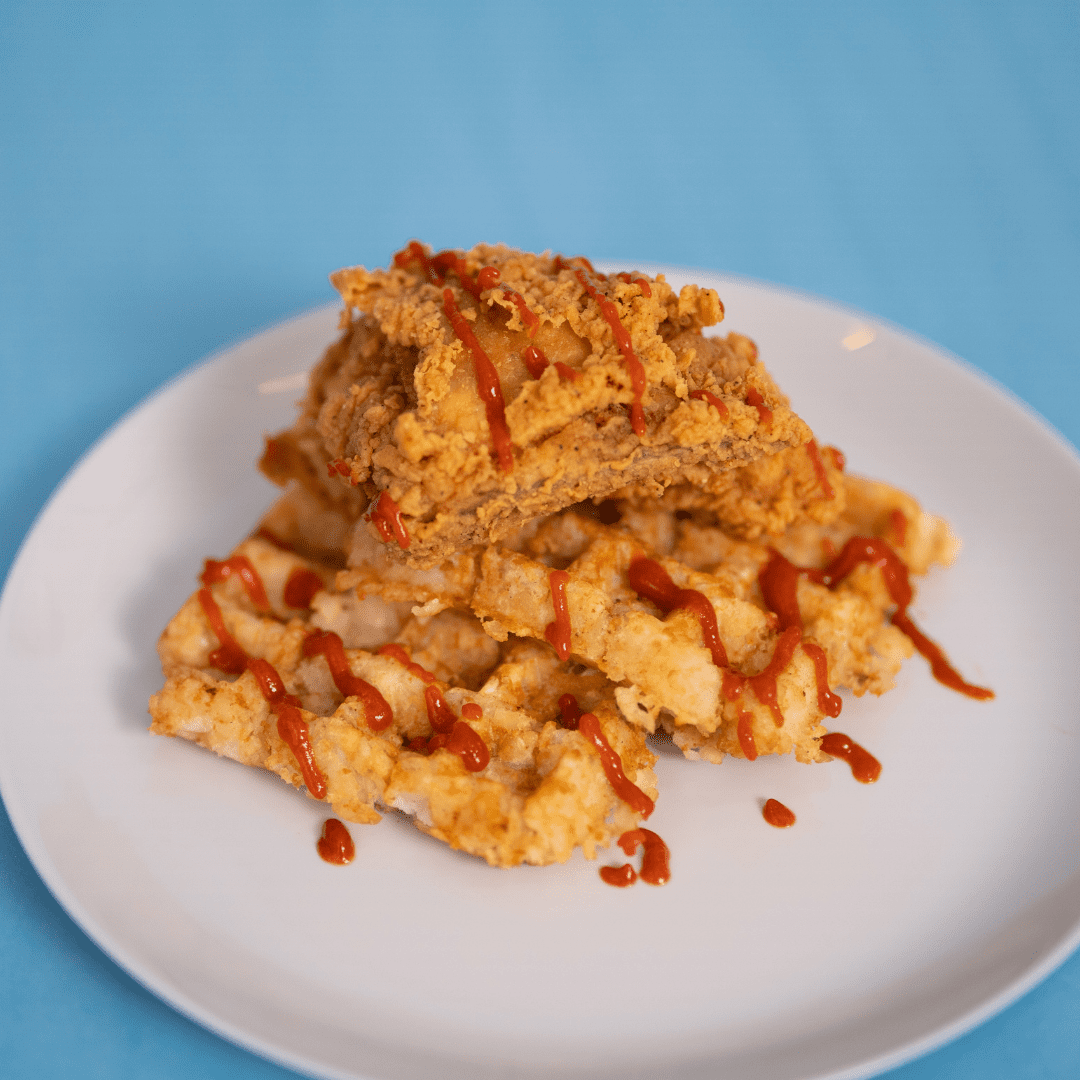 Tot Waffles
You'll never look at chicken & waffles the same again.
Supplies
Tater tots
Waffle iron
Non-stick spray
Instructions
Thaw frozen tots.

Spray iron so tots don't stick and fill waffle iron with tater tots.

Cook 5 minutes on high setting.

Plate it with chicken & sriracha for a little kick.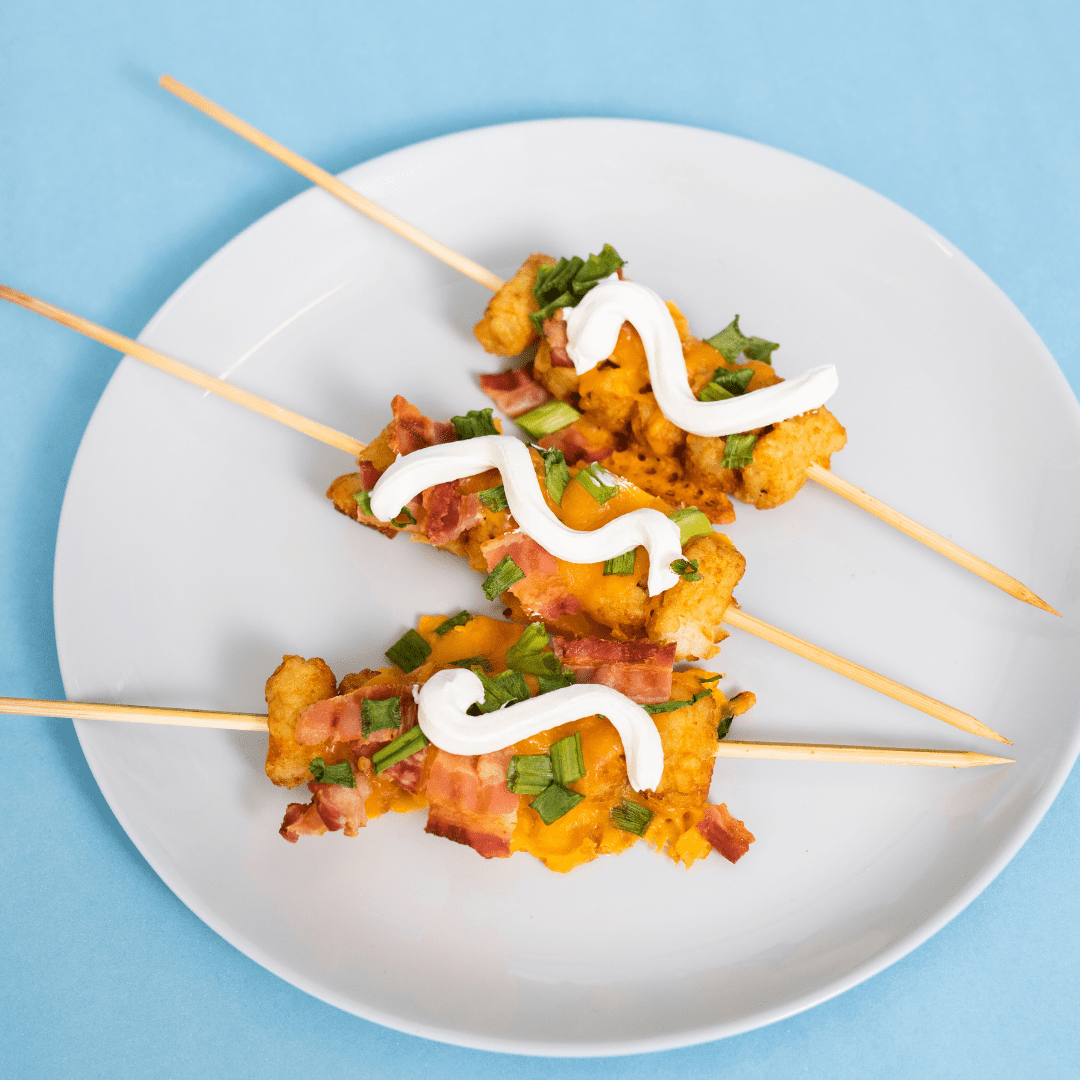 Loaded Tater Tot Skewers
A perfect party appetizer or big game snack.
Supplies
Baking sheet
Parchment paper
Tater tots
Green onion
Bacon
Sour cream
Shredded cheese
Skewers
Instructions
Bake tater tots according to package.

Place 6 tater tots on each skewer and l

ay on parchment-lined baking sheet.

Sprinkle with cheese, bacon bits, and diced green onion.

Bake for 5-8 minutes at 425 degrees. HOT TIP: 

Serve with sour cream.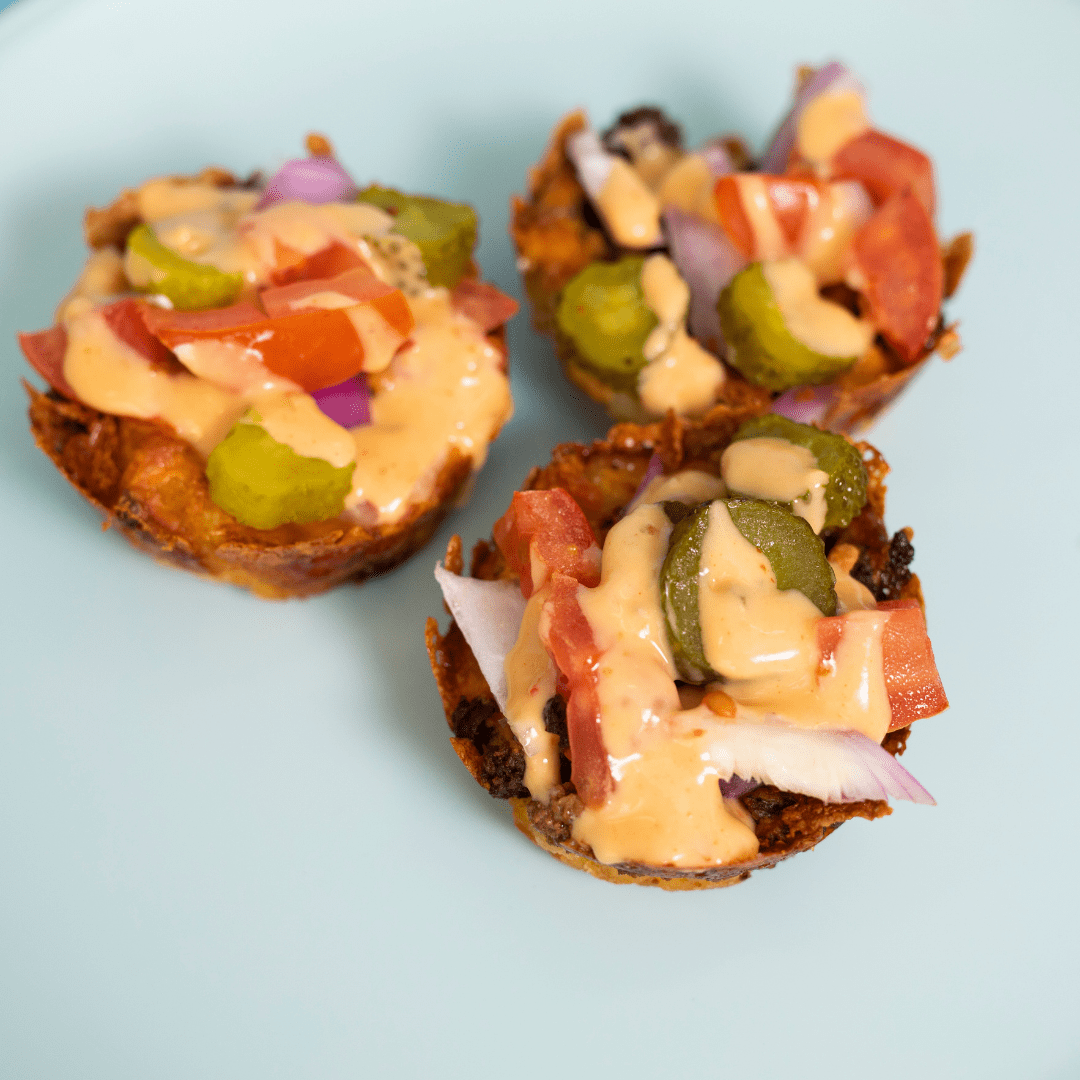 Tater Tot Burger Bites
Another great potluck option or quick dinner with leftover ground beef.
Supplies
Muffin tin
Ground beef
Tater tots
Pickles
Purple onion
Tomato
Shredded cheese
Thousand Island dressing
Tamper (optional)
Instructions
Ahead of time, brown ground beef and cook tater tots according to package.

Place 3-4 tots in each tin hole and u

se tamper or spoon to press tots down into a "cup."

Fill tot cups with ground beef and cheddar cheese and b

ake for 15 minutes on 425 degrees.

Remove from tin and garnish with purple onion, pickles, and tomato.
Top burger bites with a bit of thousand island dressing for a bit of zest.
Have you had any of these tater tot recipes before? Any you are willing to try? Share with us on Instagram at #craftbusters.