Who says you need to wait until happy hour to make a fancy drink? Whether you don't drink alcohol, want to enjoy something sweet during the day, or want to whip up something fun for the kids…we have a mocktail for you! From Moscow mule to strawberry mojito, there is something for everyone to enjoy.
Cotton Candy Mocktail
Icing
Sprinkles
Cotton Candy
Sprite
Instructions
Line a glass rin with icing and sprinkles.
Fill glass with cotton candy.
Pour Sprite over cotton candy. (Make sure to watch and listen for this part!)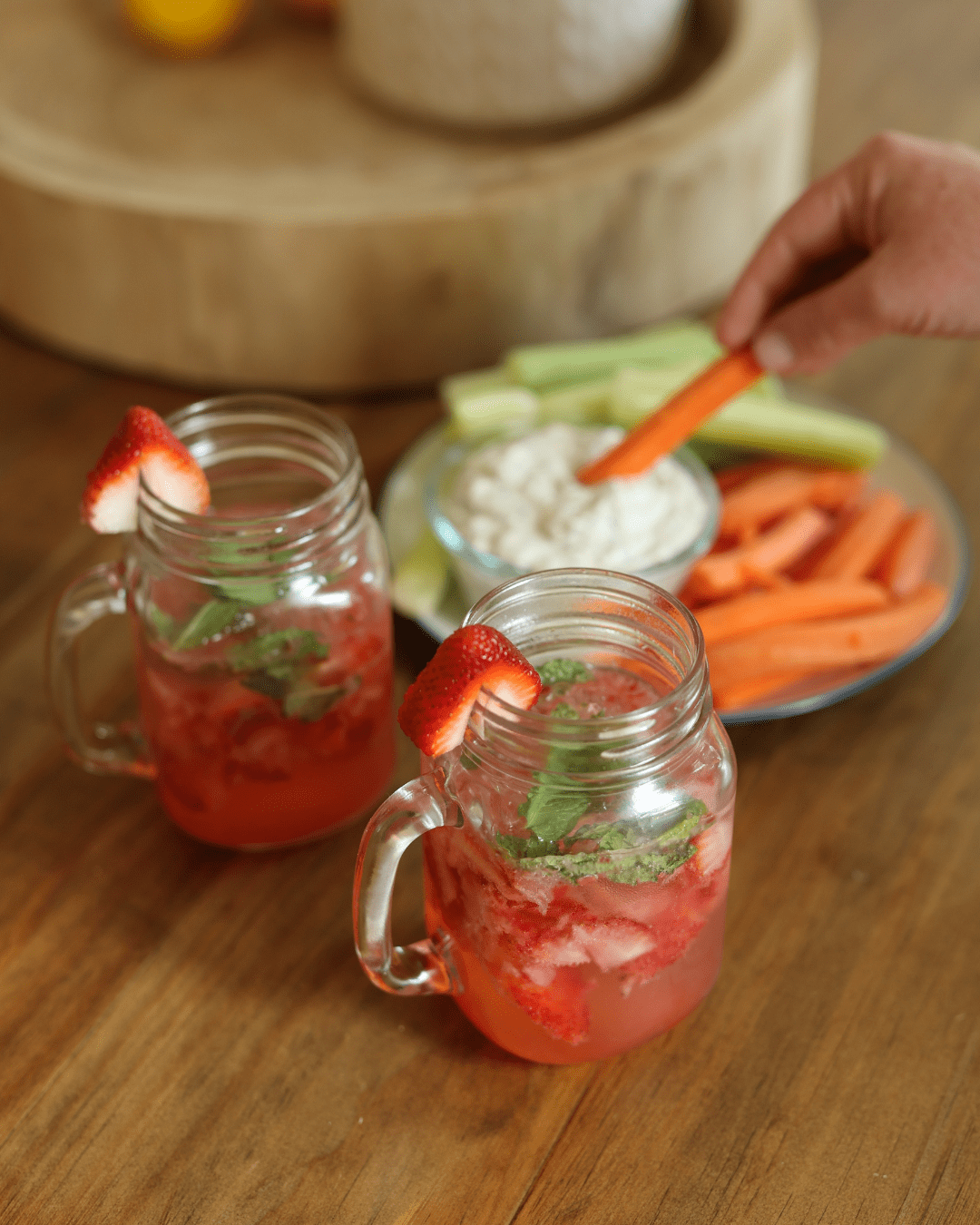 Strawberry Mojito
Strawberries
Mint
Lime
Lime-flavored seltzer
Instructions
Slice strawberries and mint and muddle in the glass.

Add the juice of 1 line to the glass and fill the rest with ice.

Pour the seltzer on top and garnish with a strawberry.
Moscow Mule
Lime
Simple Syrup
Club Soda
Mint
Non-alcoholic ginger beer
Instructions
In cup, pour juice from 1 lime, 1 TBSP simple syrup, and 1/4 cup club soda. Add mint leaves if desired.

Fill the cup about halfway with ice and then pour 3/4 cup of ginger beer over top.

Garnish with mint leaves and a lime wedge.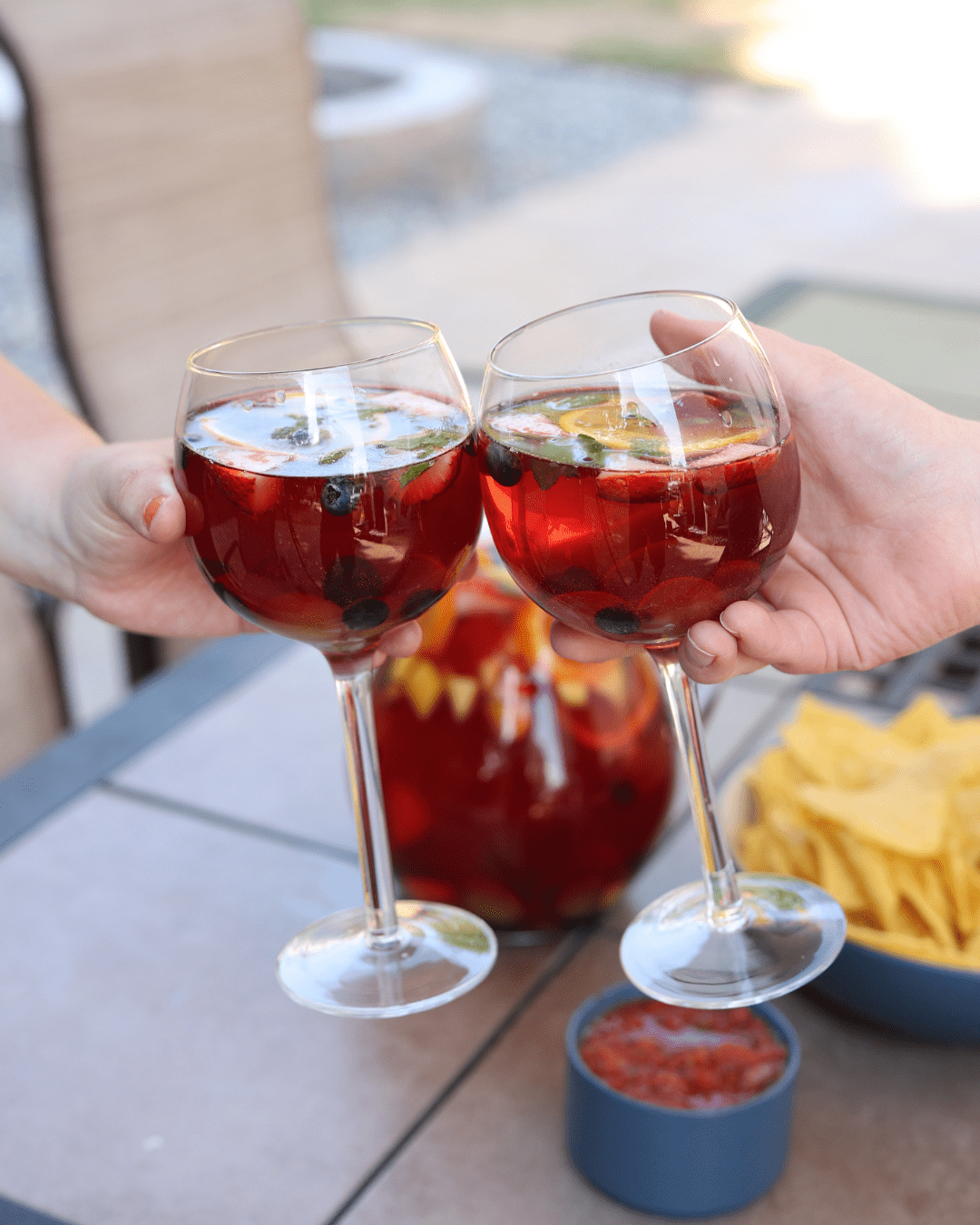 Summer Sangria
White grape juice
Sparkling water
Cranberry juice
Chopped fruit (Strawberries, blueberries, oranges, grapes, mango)
Fresh herbs
Instructions
Slice up strawberries, mango, and oranges, and add to an ice-filled pitcher with grapes and blueberries.
Pour in 1/3 sparkling water, 1/3 white grape juice, and 1/3 cranberry juice.
Garnish with fresh herbs and stir!
Let it chill in the fridge for a minimum of one hour. Hot tip: Freeze citrus slices before adding to keep sangria cold.
Would you make any of these mocktails? Do you have a favorite non-alcoholic drink recipe? Share with us on Instagram at #craftbusters.