You can't walk into a craft store these days without being bombarded with mason jars in all different shapes and sizes. A popular choice for meal prepping, holding flowers, and of course fruit canning, we decided to see what else we could make with mason jars. We hope you enjoy these four fun and simple mason jar crafts!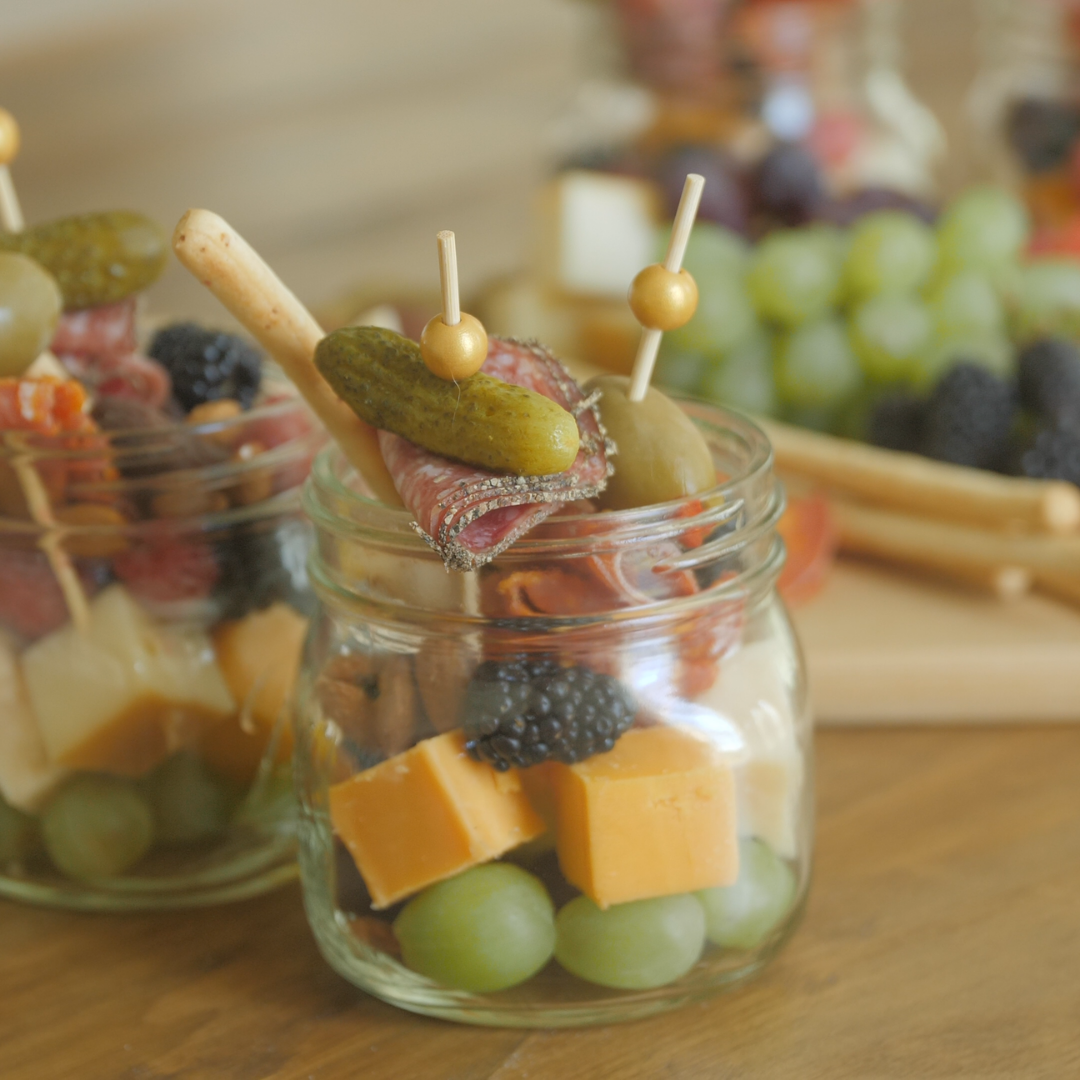 Jar-cuterie
It's charcuterie…but in a jar! A great single option as we start entertaining in post-Covid times.
Supplies
Mason jars (We recommend the wide-mouthed 16oz)
Various fruits
Various cheeses (cubed)
Almonds
Dried apricots
Olives
Instructions
Start with a base of fruits and cheeses.

Use mini breadsticks and toothpick stacks to give your jar height.

Fill in with smaller items like almonds and apricots.
Mini breadsticks
Salami
Toothpicks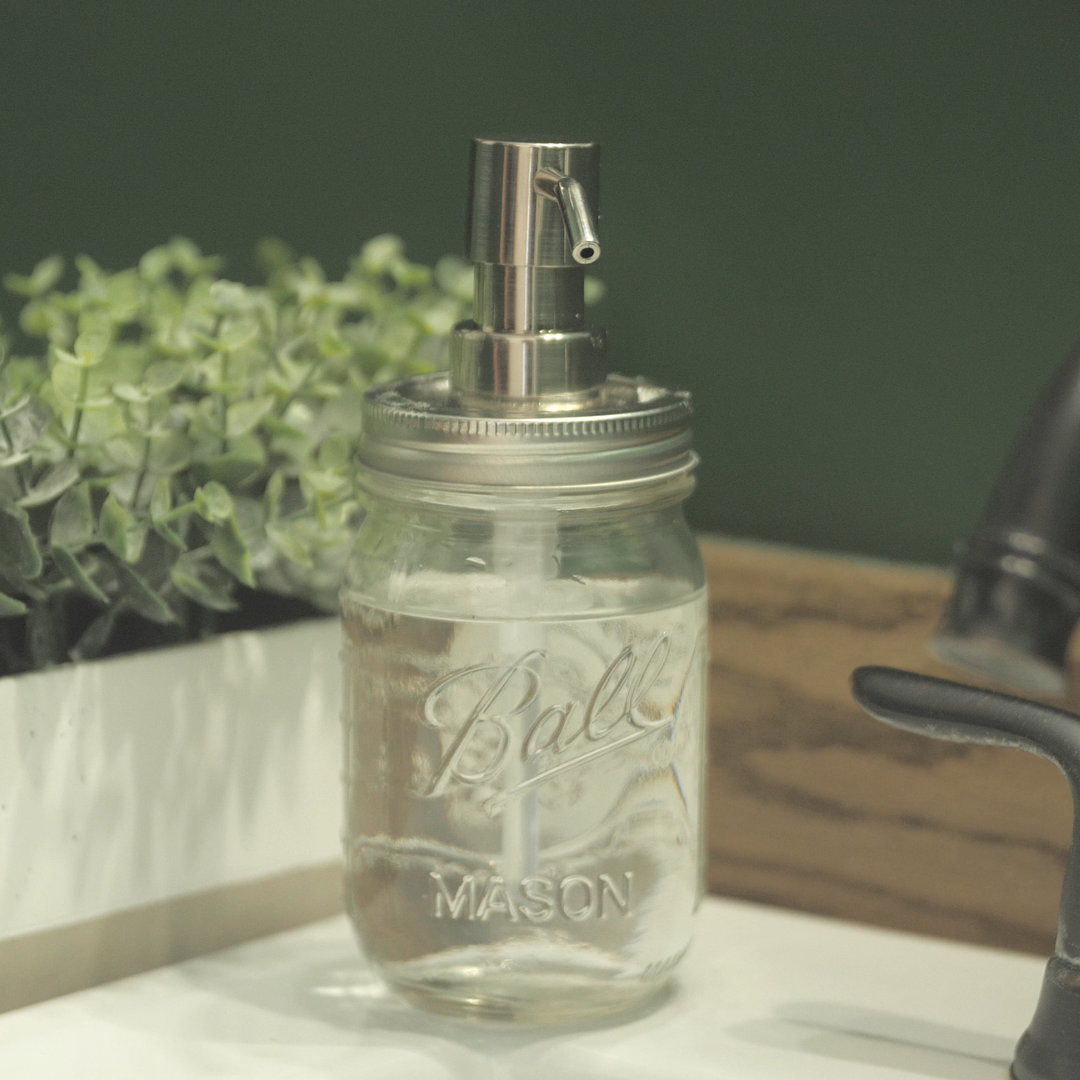 Mason Jar Soap Dispenser
Cleaning your hands has never been so adorable.
Supplies
Mason jar
Soap pump
X-acto knife
Wire cutters
E6000 glue
Hammer
Instructions
Use a hammer and X-acto knife to create a hole at the top of the mason jar.

Use wire cutter to make the hole wider. HOT TIP: Hammer down sharp edges.

Use E6000 to glue the mason jar lid together and the soap dispenser in place.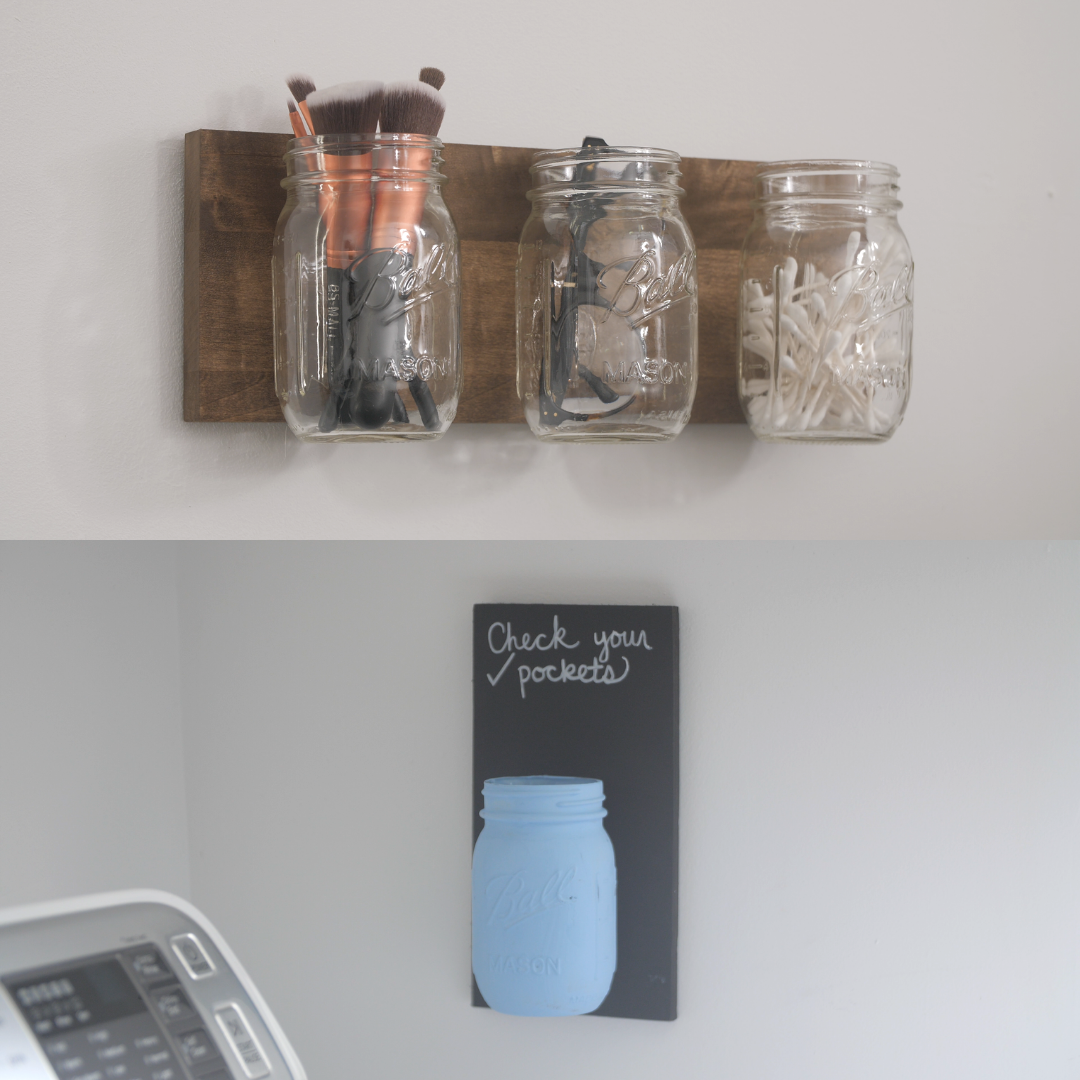 Bathroom Organizer /Laundry Room Coin Jar
Keep your counters clean with a bathroom organizer up on the wall and coins out of the washing machine.
Supplies
Wood
Mason jars
Hot glue gun
Paint (Optional)
Paint markers (Optional)
Instructions
First, paint or stain your wood. Additionally, paint your mason jars or keep them clear.

Hot glue mason jars directly to wood.
Use a paint marker to write supplies or a cute phrase like "Check your pockets."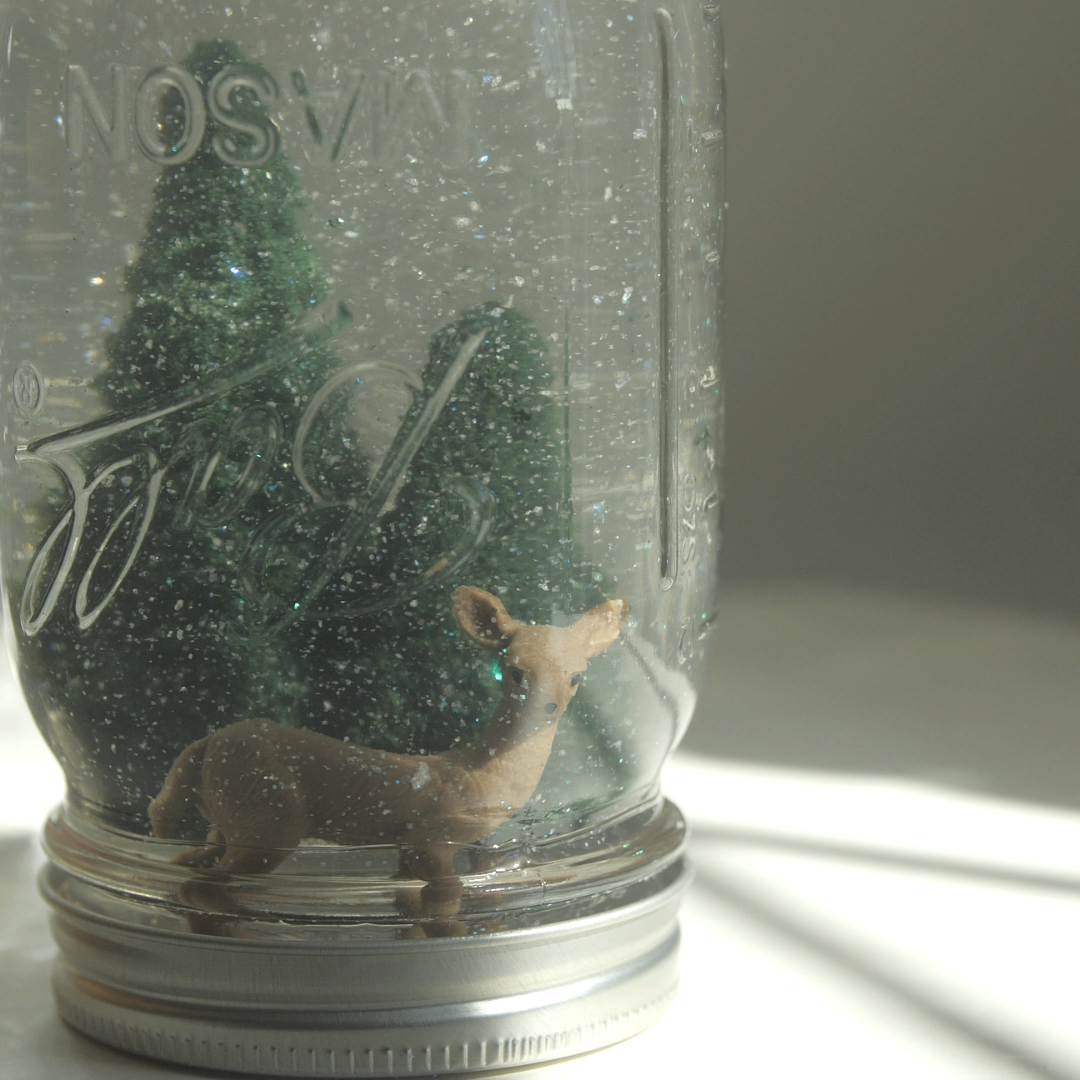 Mason Jar Snow Globe
The joy of the holidays in a small glass jar, where you get to decide the glitter level.
Supplies
Mason jar
Mod Podge
Distilled water
Liquid glycerin
Hot glue gun
Glitter
Bottle brush trees + any other decorations
Instructions
Coat bottle brush tress in Mod Podge to help keep their color.

Fill mason jar to the top with distilled water and your preferred amount of glitter. HOT TIP: A dash of liquid glycerine will help the glitter fall slower.
Hot glue trees and any other decor to bottom of mason jar lid.

Slide the lid back on the jar, close it tight, and shake to see your Winter wonderland.