Who doesn't love mac n' cheese? It's comforting, quick to make and ticks all the right boxes: gooey, warm and, most importantly, cheesy! 
Now that we've graduated from the blue box stuff (even though it will always have a place in our pantry for mac n' cheese emergencies) it's time to switch it up a bit. Once you learn noodles are merely a creamy, delicious canvas, you'll see there's no end to the mac n' cheese creations you can come up with.
Here are 15 of our favorite ways to spice up mac n' cheese:
#1 – Fry it up
Everything is better fried. That's in the national anthem, right? Whether you go for oil or an air fryer, crispy balls of mac n' cheese are pretty hard to beat.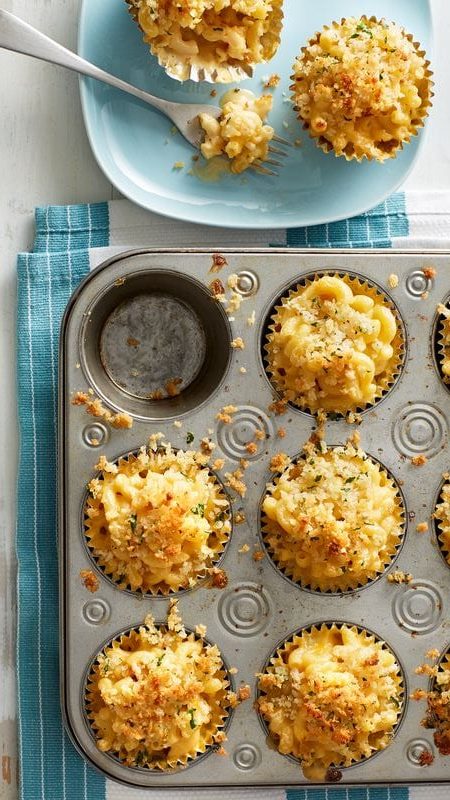 #2 – Top it like a spud
A loaded baked potato is another one of the best comfort foods. Finish off a helping of mac n' cheese with crumbled bacon, chives and a dollop of sour cream. (Or combine the two recipes.)
Toss your mac n' cheese in a muffin tin to create cute individual portions. Of course, there's no rule against eating more than one of those cheesy muffins.
#4 – Switch up your cheeses
Feta, smoked gouda, stilton (for perhaps the bravest among us) — you don't have to stick with cheddar when it comes to mac n' cheese. 
#5 – Get fancy with lobster
Who says mac n' cheese can't be posh? Mix some chunks of buttery cooked lobster into your macaroni for an elevated spin on a classic.
#6 – Make it spicy
Cheese and spice were made for each other. Add jalapenos or poblanos for a Mexican version or experiment with Indian flavors for a truly global mac n' cheese experience.
#7 – Add an Italian twist
It is pasta, after all. Swap out the macaroni for cavatappi along with marinara sauce, Italian sausage and mozzarella for a dish Tony Soprano would surely dig into.
#8 – Slow it down
If you're a fan of set-it-and-forget-it recipes, why not try making your mac n' cheese in the slow cooker? This method couldn't be easier for hectic days.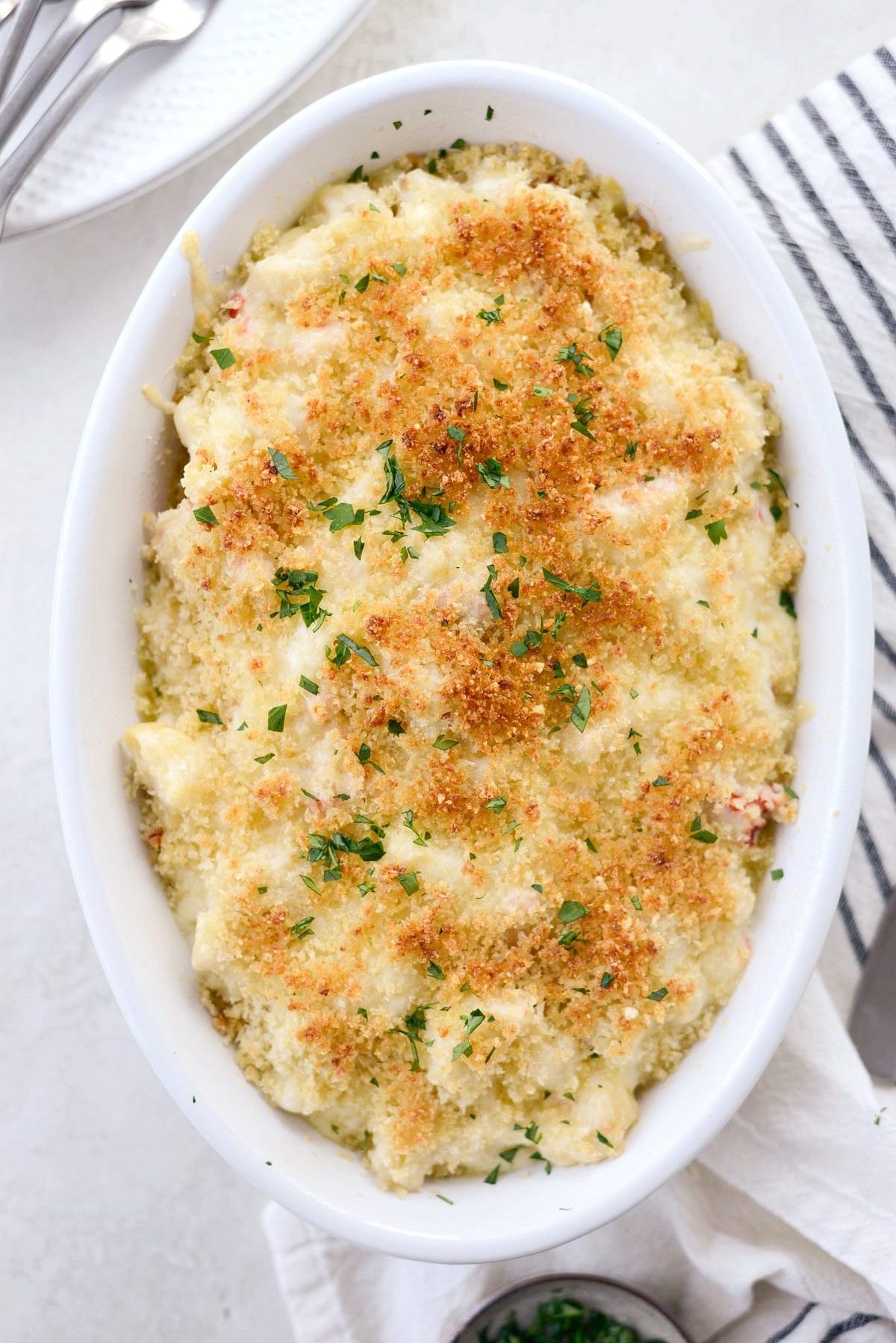 #9 -Top it with your go-to snack food
Flamin' Hot Cheetos are definitely one of our favorite guilty pleasure snacks. Who would have thought they could also be used as a crunchy, fiery topping for mac n' cheese?
#10 – Put it between two slices of bread
Carbs on carbs on carbs. No regrets. Take your grilled cheese to the next level by adding some cheesy noodles to your sandwich.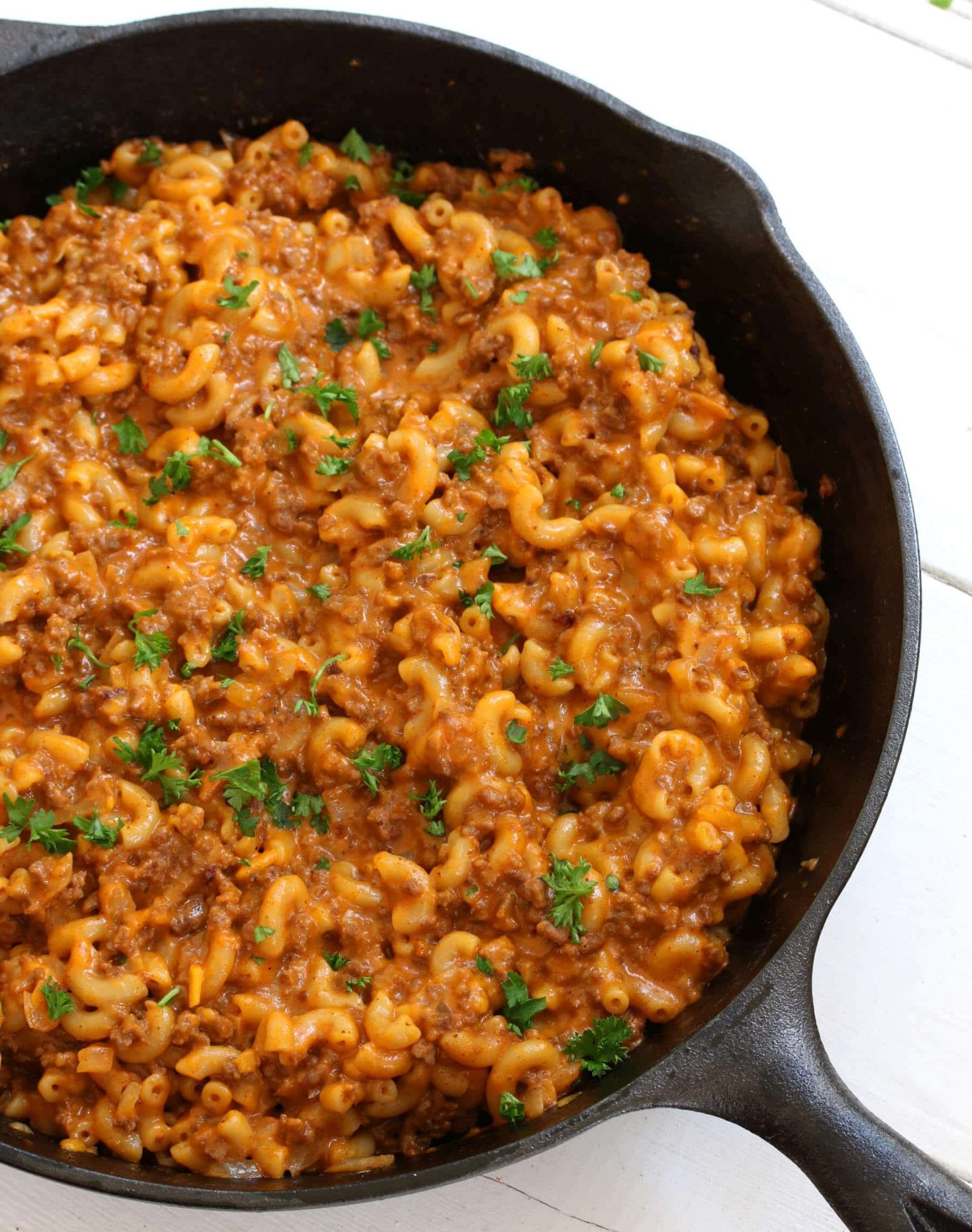 #11 – Channel another boxed favorite
It's a cheeseburger in a bowl. Ground beef, cheddar cheese and some tomato paste can help you recreate this other supermarket classic. We would probably skip the pickle, though.
#12 – Throw in a beer
If you've ever had beer bread, you know a good amber beer and cheddar is a flavor marriage made in heaven. You can also add a sliced bratwurst for some additional Oktoberfest flavor.
#13 – Make it the BBQ centerpiece
Mac n' cheese is an essential at a barbeque. But why make it a side when it can be the main event? Mix it with some pulled pork or top it with burnt ends and a drizzle of barbecue sauce.  
#14 – Turn a dip into a dish
Spinach and artichoke dip is a fan favorite appetizer. Spinach and artichoke mac n' cheese is *chef's kiss.* And hey, it's got greens in it, so it's clearly healthy, right?
#15 – Give it a Philly twist
Another sandwich born to be a hot dish, the Philly cheesesteak is peak mac n' cheese inspo. The combo of steak, onions and peppers makes the ultimate topping for cheesy noodles.
Which mac n' cheese twist is your favorite?