When it comes to buying cleaning products, it can be hard to know what chemicals you're bringing into your home. By making your own cleaning products you can ensure that nothing is abrasive or harmful to the environment. From window cleaner to garbage disposal fizzies, these 4 products will keep your home fresh and clean. Plus, all of the containers are reusable making these products environmentally friendly. 
Window Glass Cleaner
We tested this glass cleaner and it really works! You get a streak-free shine and a fresh clean scent.  Since it contains rubbing alcohol, don't ingest or spray in your eyes. Perfect when dirty kid hands make their way to your windows.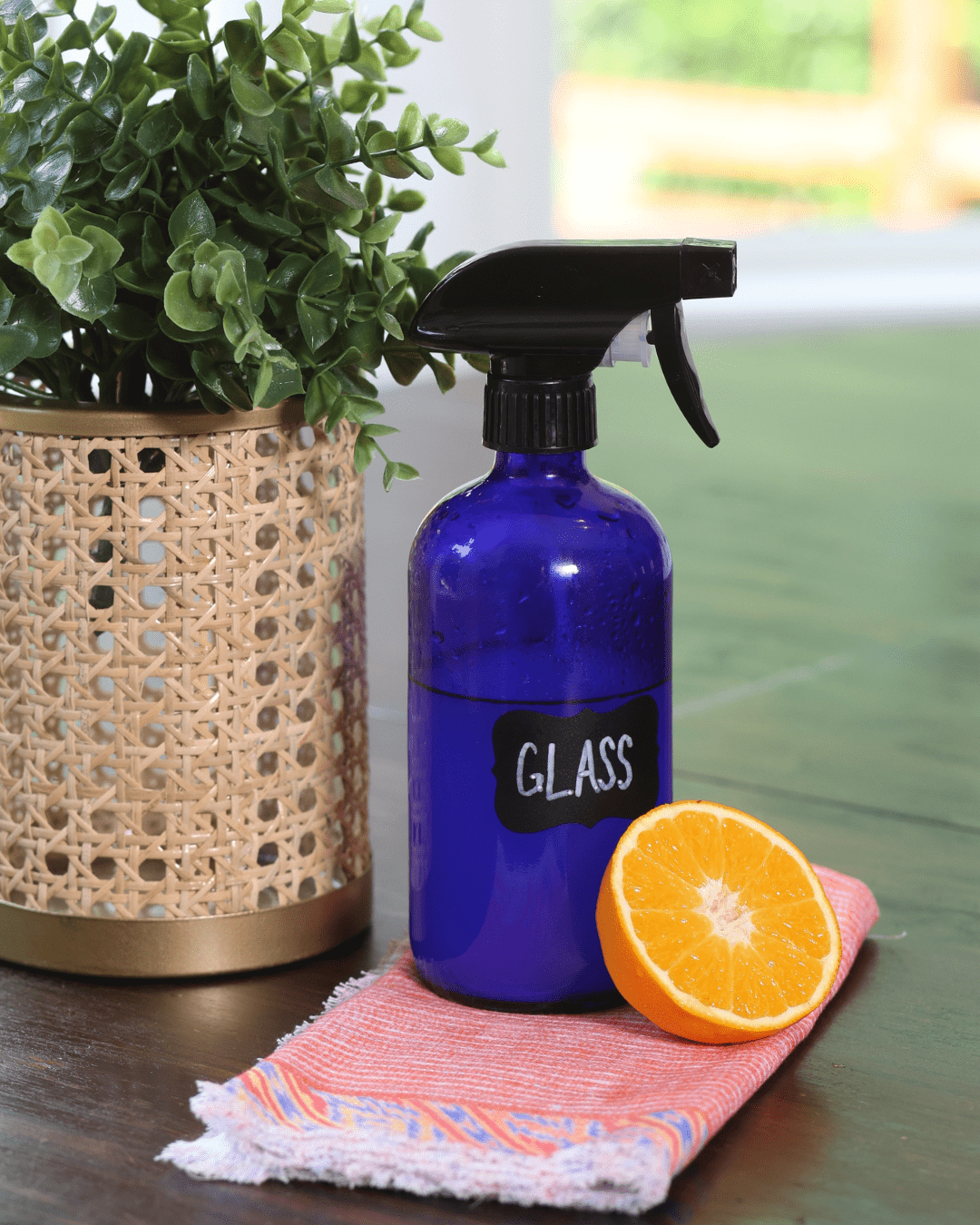 1/8 cup of vinegar

1/8 cup of rubbing alcohol

1 1/2 teaspoon of cornstarch

1 cup of distilled water 

10 drops of essential oil (We like wild orange)

Funnel
Directions
Add the vinegar, rubbing alcohol, cornstarch, water, and essential oil to your spray bottle and shake to combine.

Shake well before each use.
Garbage Disposal Fizzies 
Pop one of these fresh-smelling fizzies in your garbage disposal to clear up any funk coming from your sink.
2 cups baking soda

1 cup salt

1/2 cup water

1/3 cup liquid castile soap

30 drops Lemon essential oil
Directions
Stir together all ingredients in a bowl until it forms a thick paste that holds together when pressed. 

Use a cookie scoop or spoon, scoop out semi-circle-shaped balls onto parchment paper. 

Let sit for 24 hours or until dry, and then place in an airtight container. 

As needed, put 1-3 fizzies in your garbage disposal and turn it on for 5-10 seconds with the water running.
Lavender Laundry Sponges
These lavender sponges are an eco-friendly way to freshen up your laundry. Say goodbye to dryer sheets!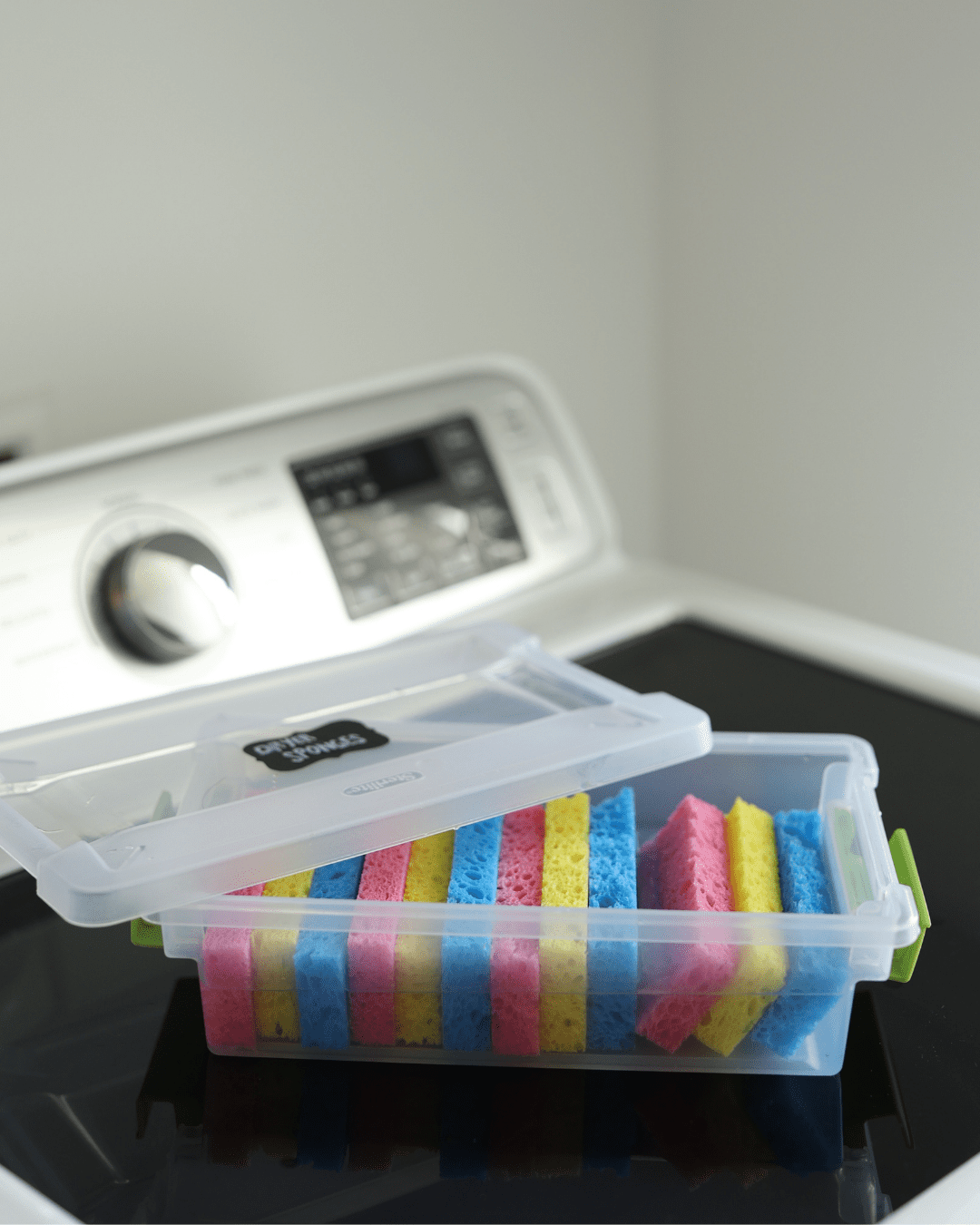 2 cup white vinegar

2 cup water

1/8 cup vegetable glycerin

10-20 drops lavender essential oil 

Small plastic tub with lid

Sponges
Directions
Combine white vinegar, water, glycerin, and essential oil in a glass jar or bowl. 

Cut the sponges according to the size of your container and place sponges in the container.

Pour the fabric softener mixture over the sponges until it comes about halfway up the sides. Secure the lid. 

When ready to use, pull a sponge out of the container and squeeze out excess liquid. Place the wet sponge in the dryer with wet laundry and dry as usual. 

When finished, place the sponge back into the container to reabsorb the fabric softener mixture for use again later.
Reusable Dusting Wipes
Keep these presoaked dusting wipes handy for quick and easy clean-ups. Safe for even little hands to use to help with the cleaning chores.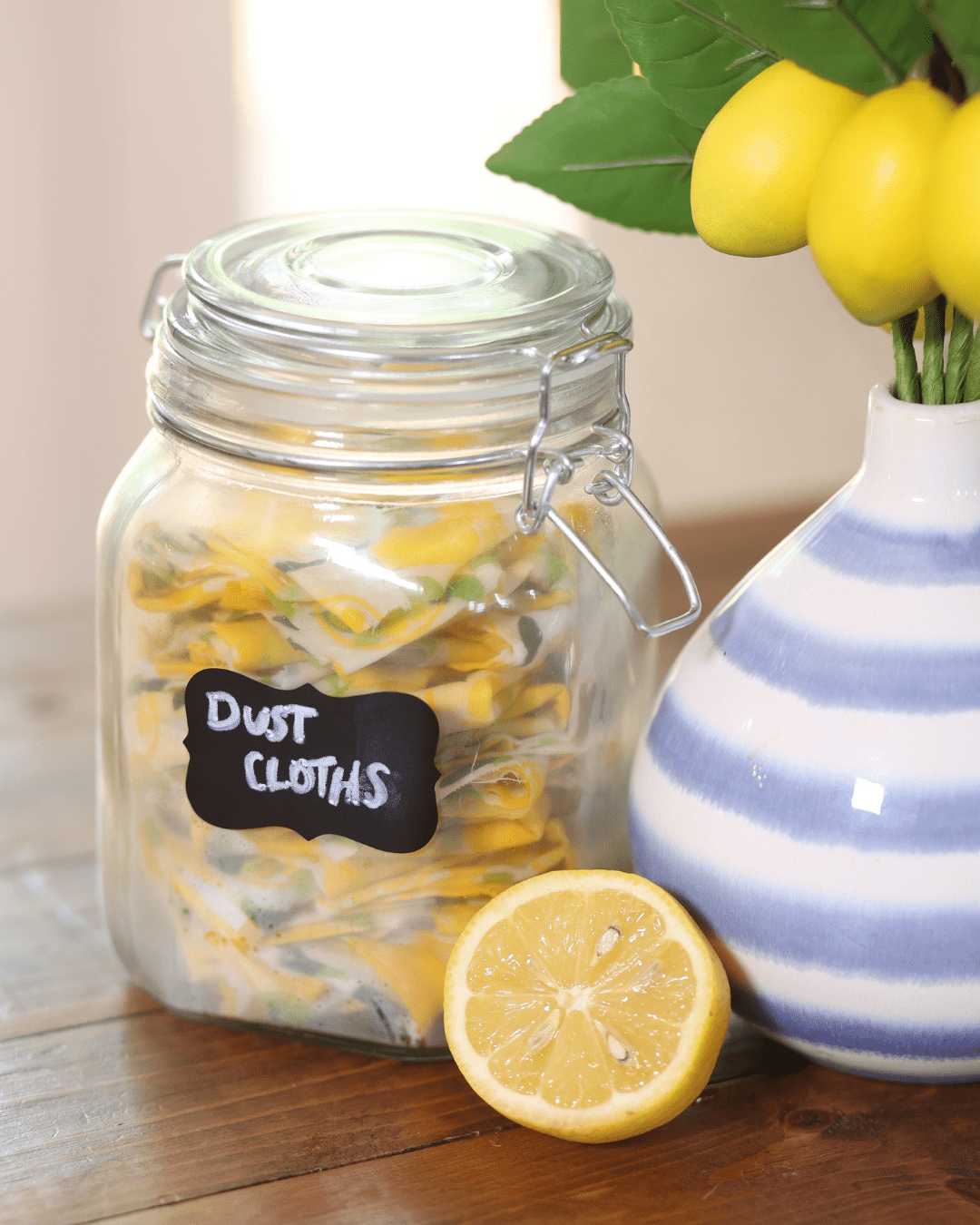 2 cups distilled water

25 drops Lemon oil

2 tablespoons olive oil

1 tablespoon white vinegar

3-5 cloth towels
Directions
Cut 3–5 cloth towels into fourths.

Combine all ingredients, including the cloths, in a large bowl until the clothes are soaked through.

Ring out excess liquid from each cloth. 

Roll up the clothes and place them in an airtight container. 

Use as needed for dusting wipes, wash, and reuse.  
Do you make any of your own cleaning products? Share with us over on Facebook!