Stuck indoors with the kids today? Or maybe just looking for new activities to try with your growing tot? We've got four super easy crafts from pipe cleaner puppets to a night light mosaic! You might already have all the supplies you need right at home.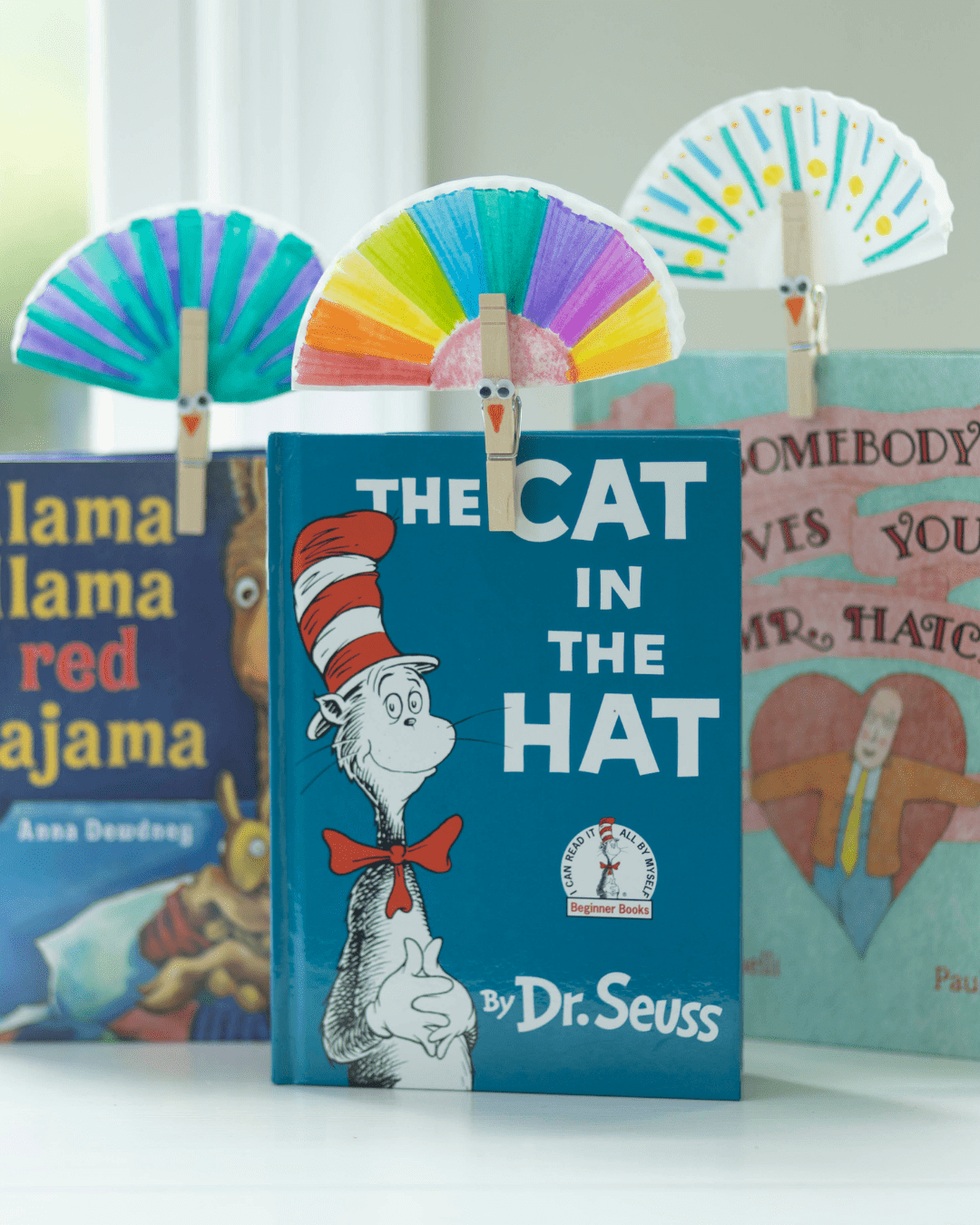 Peacock Bookmarks
White baking cups
Various colored markers
Googly eyes
Hot glue gun
Instructions
Flatten a baking cup into a semicircle shape.
Use markers to decorate the peacock "feathers."
Create a peacock face on the clothespin by drawing a beak and hot gluing googly eyes.
Hot glue the clothespin to the baking cup.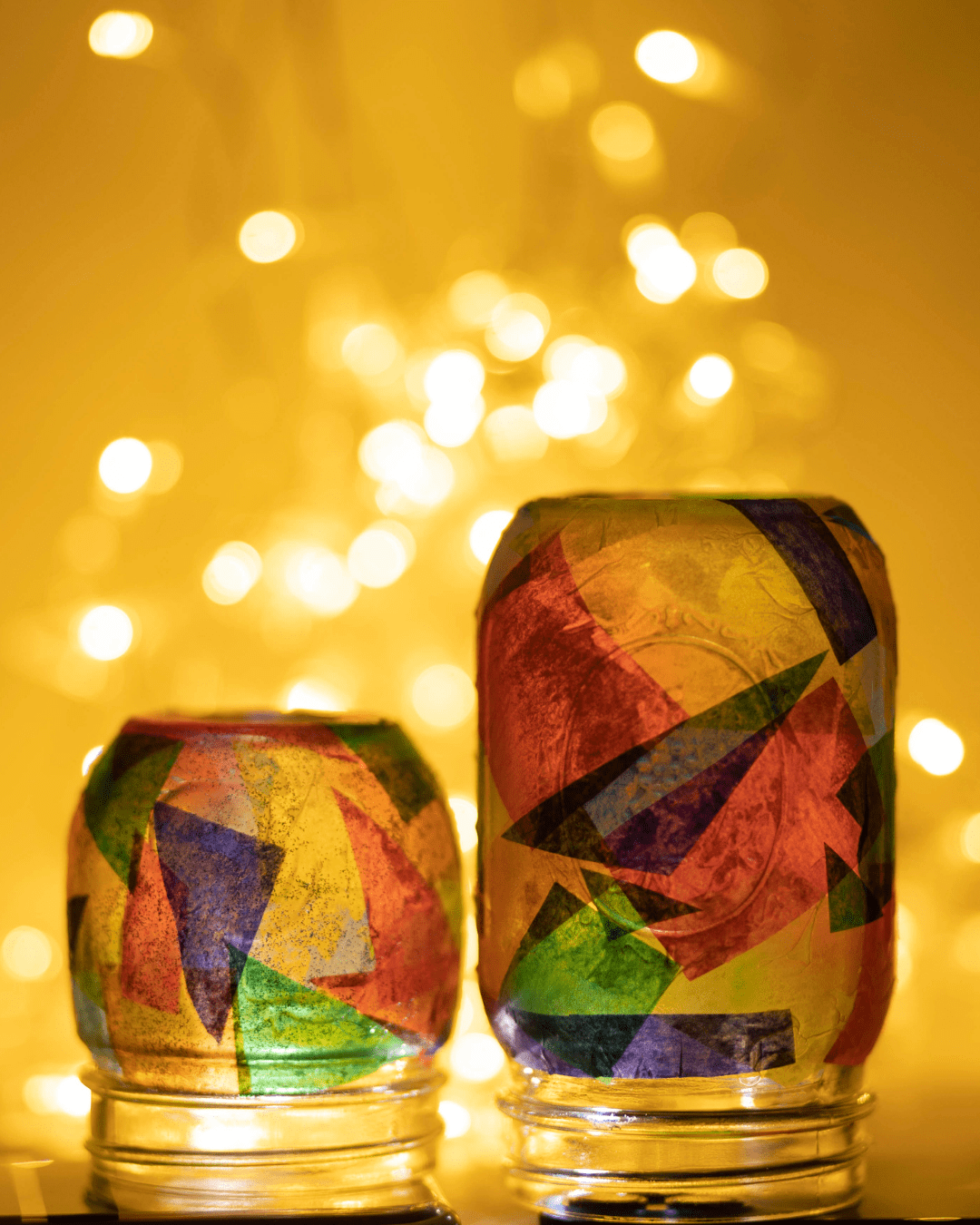 Night Light Mosaic
Instructions
Cut various shapes out of tissue paper.
Paint large areas of a mason jar with clear glue before applying tissue paper shapes.
Keep painting and placing tissue paper until jar is covered.
Once all pieces are places, paint over entire jar with glue. Let dry before placing over tea light.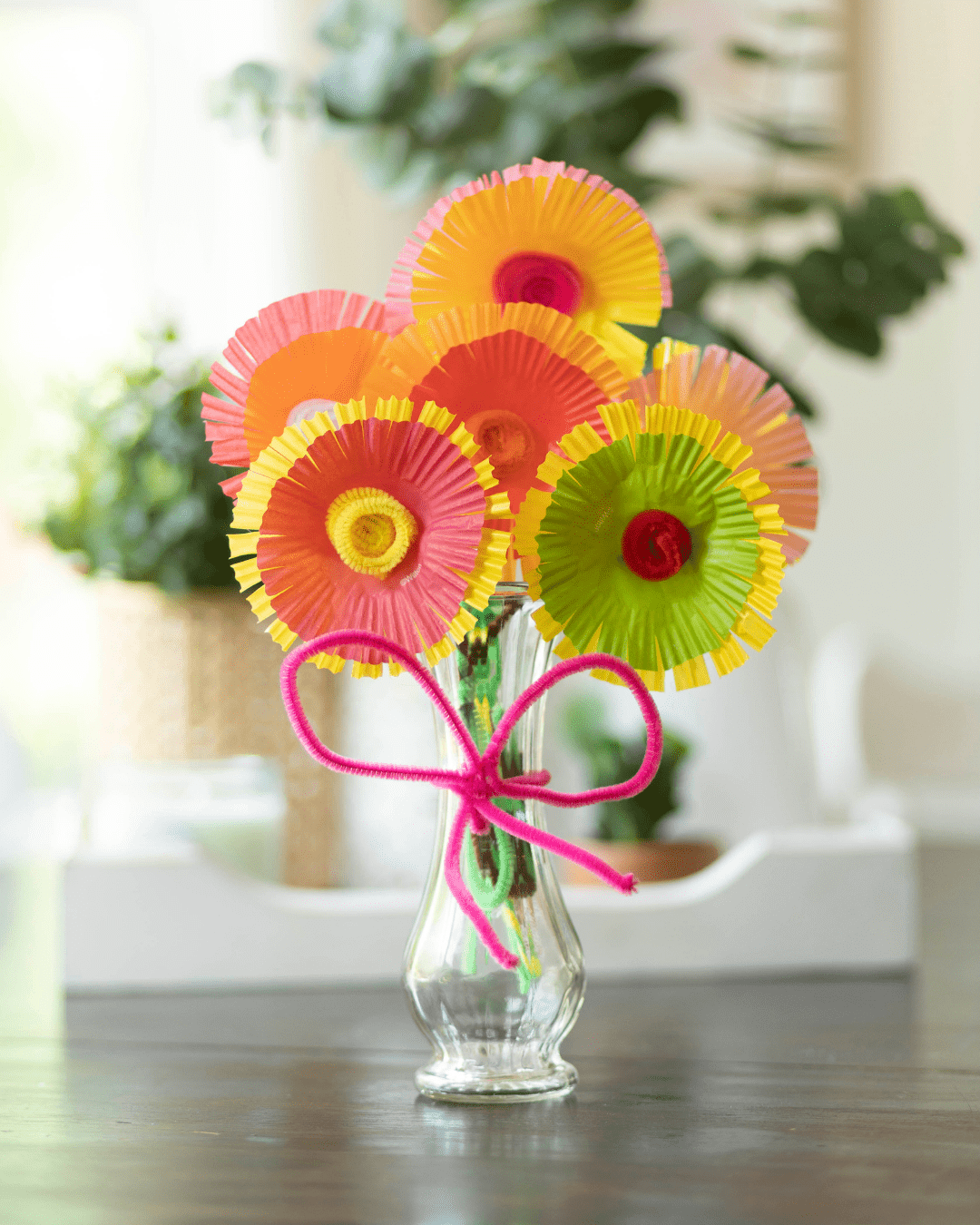 Baking Cup Bouquet
Instructions
Take two baking cups, fold them in four and cut "petals." Cut one baking cup shorter for inside flower.
Twist pipe cleaner in a circle to create center of flower.
Hot glue everything together, adding a pipe cleaner stem the the back of flower.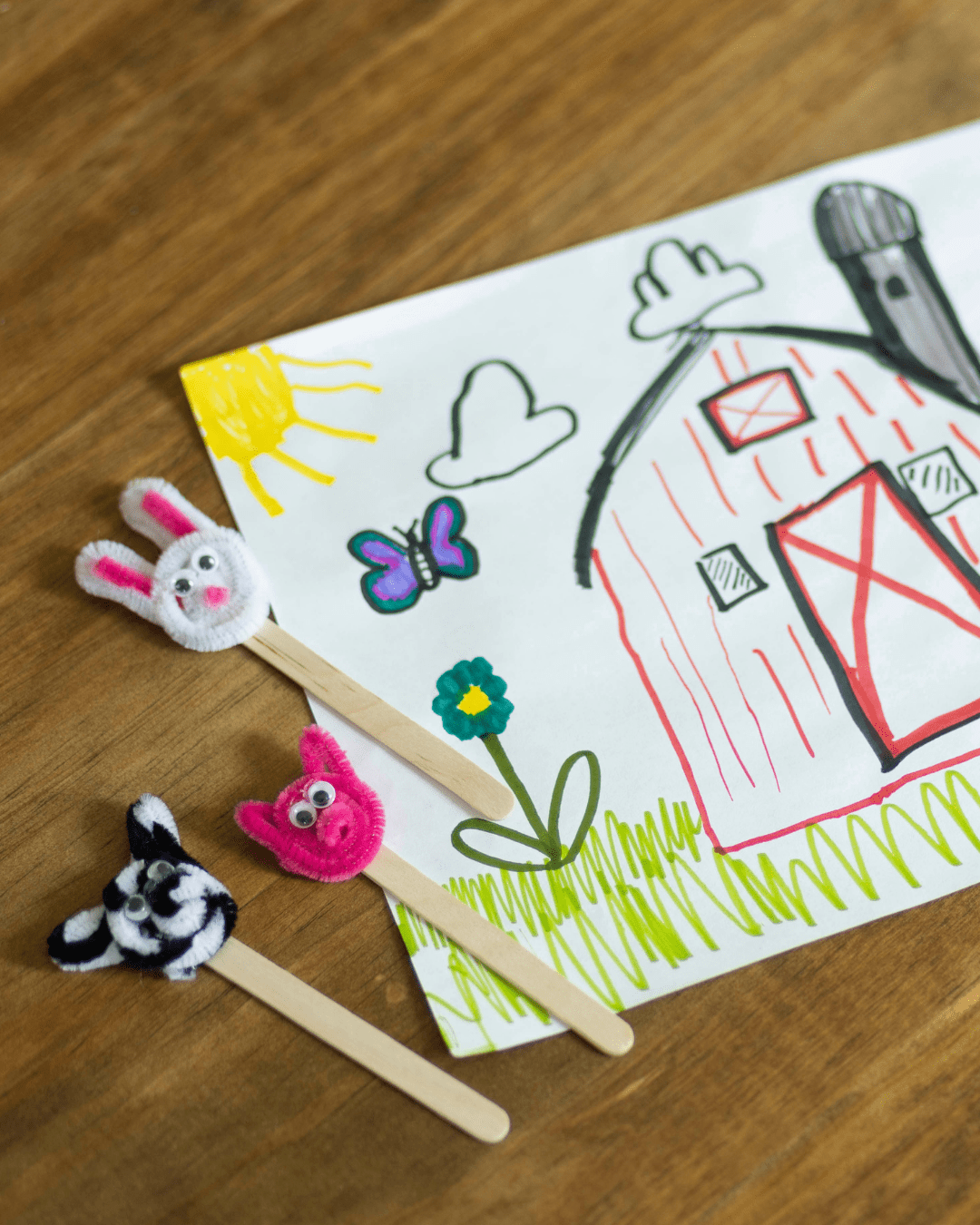 Pipe Cleaner Puppets
Paper
Colored markers
Pipe cleaners (Various colors)
Popsicle sticks
Googly eyes
Hot glue gun
Instructions
Draw and color a farm on a piece of paper.

Use pipe cleaners to create your animals – pigs, cows, cats or ducks!
Start by twisting a pipe cleaner in a circle for the head – leave room at the end to make the ears.
Hot glue a popsicle stick to the back of your farm animals and add googly eyes and noses/beaks.
Let the puppet show begin!
Do you think your kids would enjoy this? Which one will you be making? Share with us on Instagram at #craftbusters.