Let's talk about alcohol ink! The craft world has been taken by storm by this fast-drying, extremely vibrant, and transparent art tool. Alcohol ink can be used on any non-porous surface like glass, metal, plastic, and even clay. Because alcohol ink dries transparent, you can layer ink to create depth and overlapping colors. You can also "re-wet" the ink with rubbing alcohol to add new interesting designs.
Basically, alcohol ink is awesome and extremely friendly for new crafters. We created a list of eight crafts you can do today using alcohol ink!
Fired Alcohol Ink Art
Because alcohol ink is alcohol-based (duh), you can create a design and then LIGHT IT ON FIRE. What the heck?!? Autumn over at It's Always Autumn created some beautiful alcohol ink art with dollar store picture frames in under 5 minutes.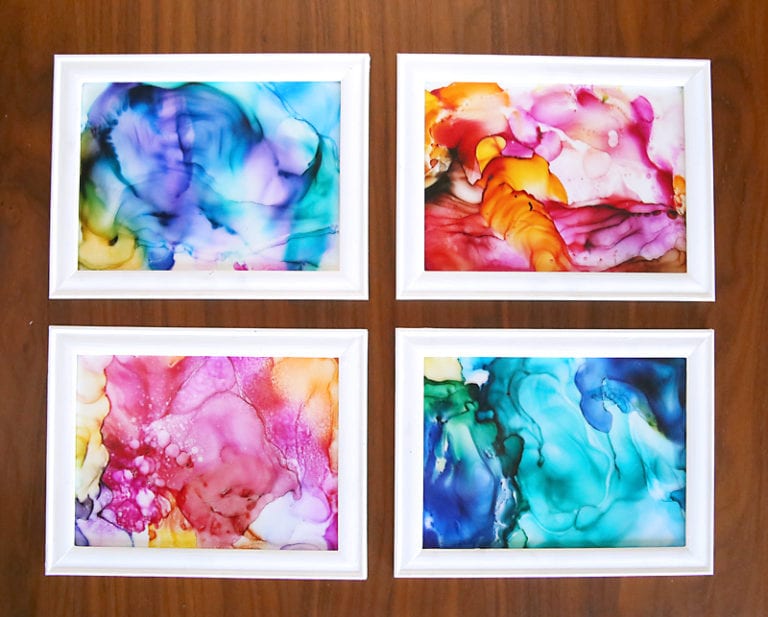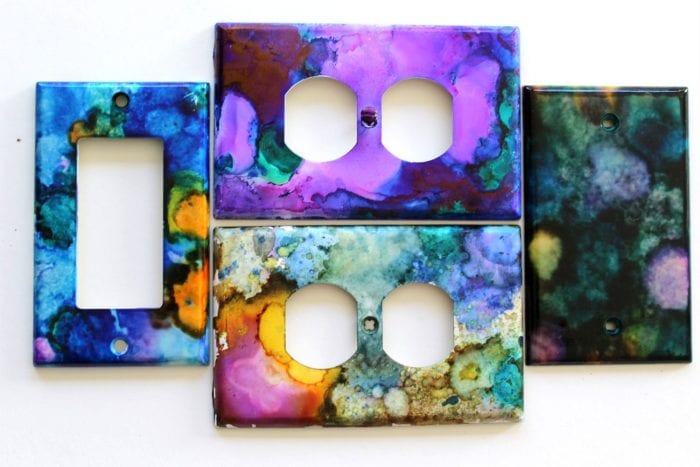 Painted Outlet Covers
Like we said before, alcohol ink works extremely well on plastic. If you want to give your boring outlet covers a new look, check out Fiber Artsy's super simple tutorial on how to do so. Use a drinking straw to get even more creative with your work.
Tile Coasters
Take one look at #alcoholink on Instagram and you'll see coasters are the project of choice for most alcohol ink artists. Paintings by Agnes has a great tutorial on how to use painters tape, cork, and a blow dryer to make the perfect simple gift for friends.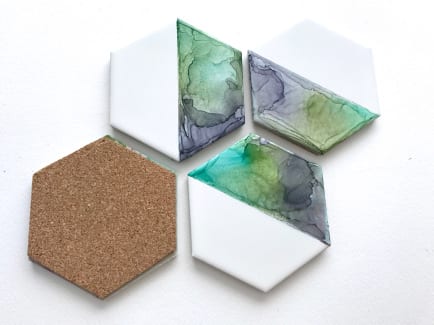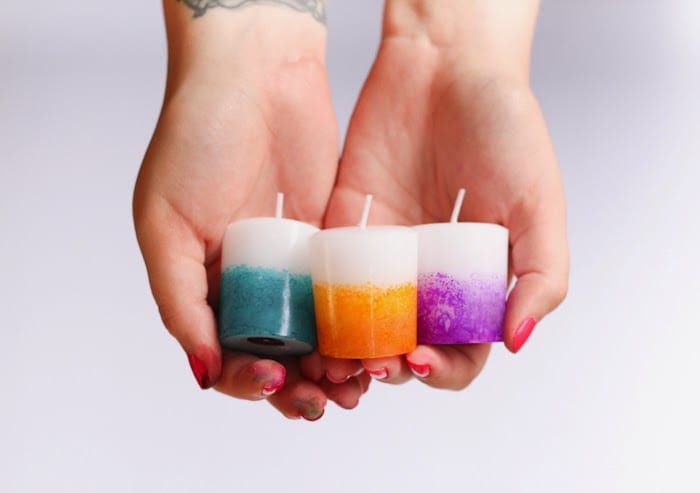 Dyed Candles
Alcohol ink sticks to so many things but you may be surprised to realize it will also dye candles! The people at PoppyTalk use a felt swatch to dab color onto theirs.
Greeting Cards
A perfect backdrop to a kind note, Hedgehog Hollow uses yupo paper to make her alcohol ink art shine. Kelly Latevola uses gold foil and mixed media to add some dynamics to her cards.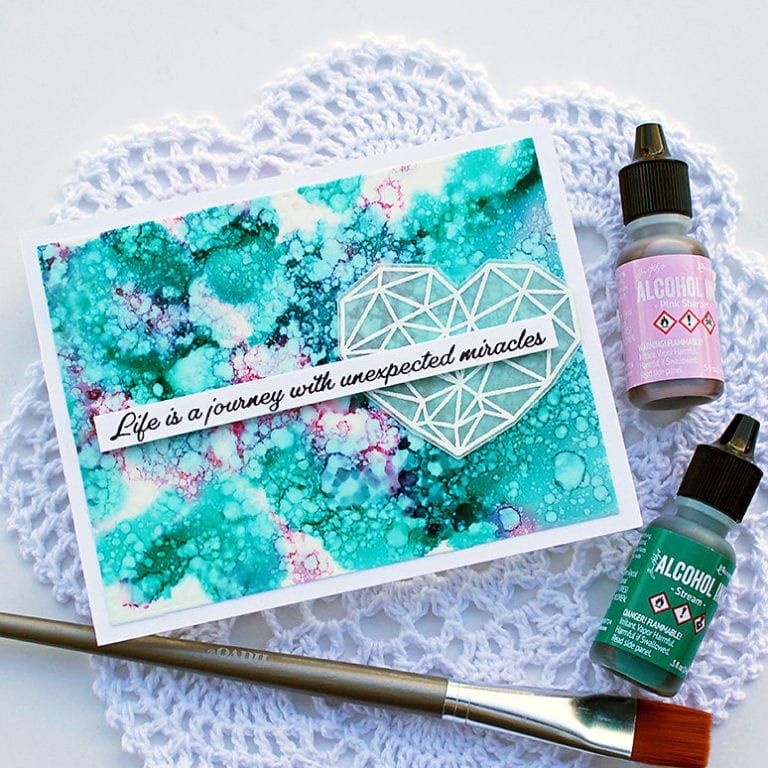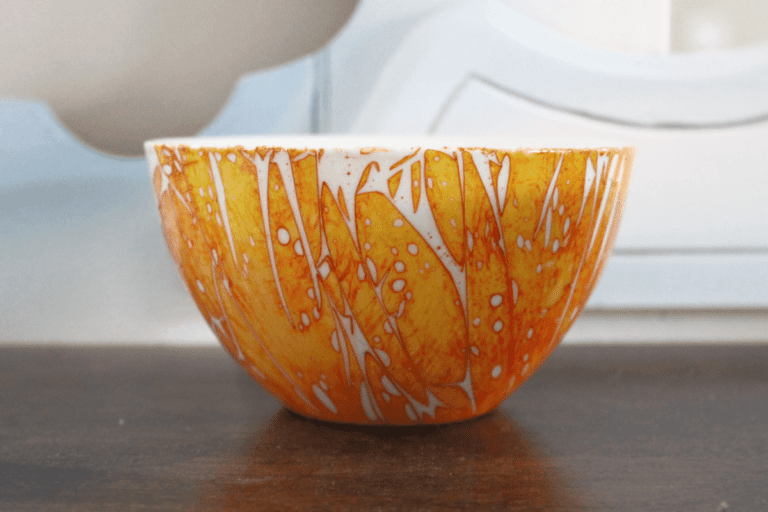 Cellophane Glassware
You may have thought the outlet covers was crazy enough, but did you know if you wrap glassware in cellophane or saran wrap with alcohol ink, it makes beautiful leaf patterns? You have to check out this tutorial by Design by D9.
Christmas Ornaments
Want artsy, colorful ornaments, but don't want to break the bank? The Crafty Curmudgeon's tutorial on "dabbing" blank ornaments with alcohol ink is super simple and super gorgeous.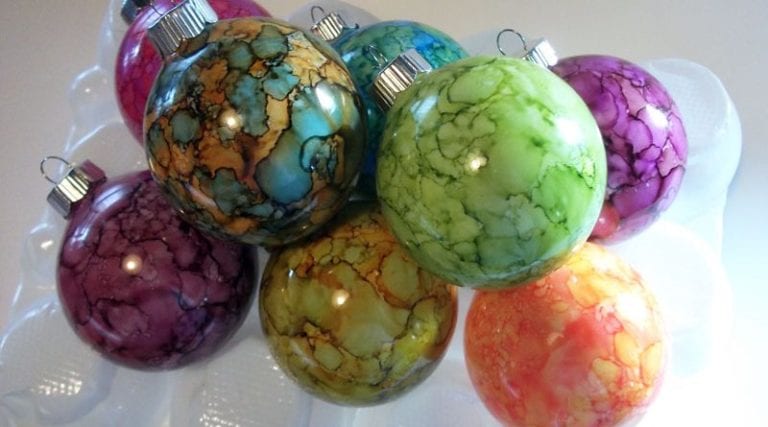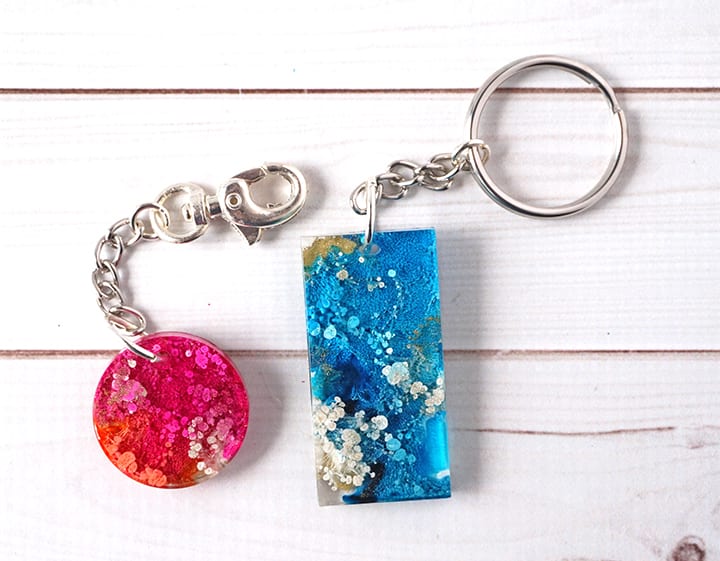 Resin Keychains
Lindsay over at ResinCrafts uses jewelry molds and the "petri dish" effect to create mesmerizing and totally giftable keychains.
When it comes to alcohol ink, the craft possibilities are endless. If you are looking for a colorful dye that can be used on almost any medium, look no further!