Easter is almost here which means every store is filled with those cute and colorful marshmallow bunnies. Yes, they are yummy to eat and fill Easter baskets with, but we thought it would be fun to take it a step further. We've got four crafts centered on all things peeps and we hope your mind will be blown!
Colorful Peep Wreath
Display that Spring is here with a colorful array of peeps hanging on your door.
Supplies
Wreath hanger

Ribbon (You will need 2 packs if you wrap the hanger as well)

Hot glue gun

Scissors

Peeps (3 different colors will look best)
Instructions
Wrap and hot glue the ribbon around the styrofoam circle.

Hot glue the peep around the circle in an alternating pattern. We glued our peeps facing out but it's totally up to you!

HOT TIP: Peeps may be easier to work with if they are left out a bit to get stale.

Wrap and hot glue the ribbon to the hanger.

Hang your new wreath proudly on your front door!
If you are worried about critters getting to your peeps, a clear lacquer on top should do the trick.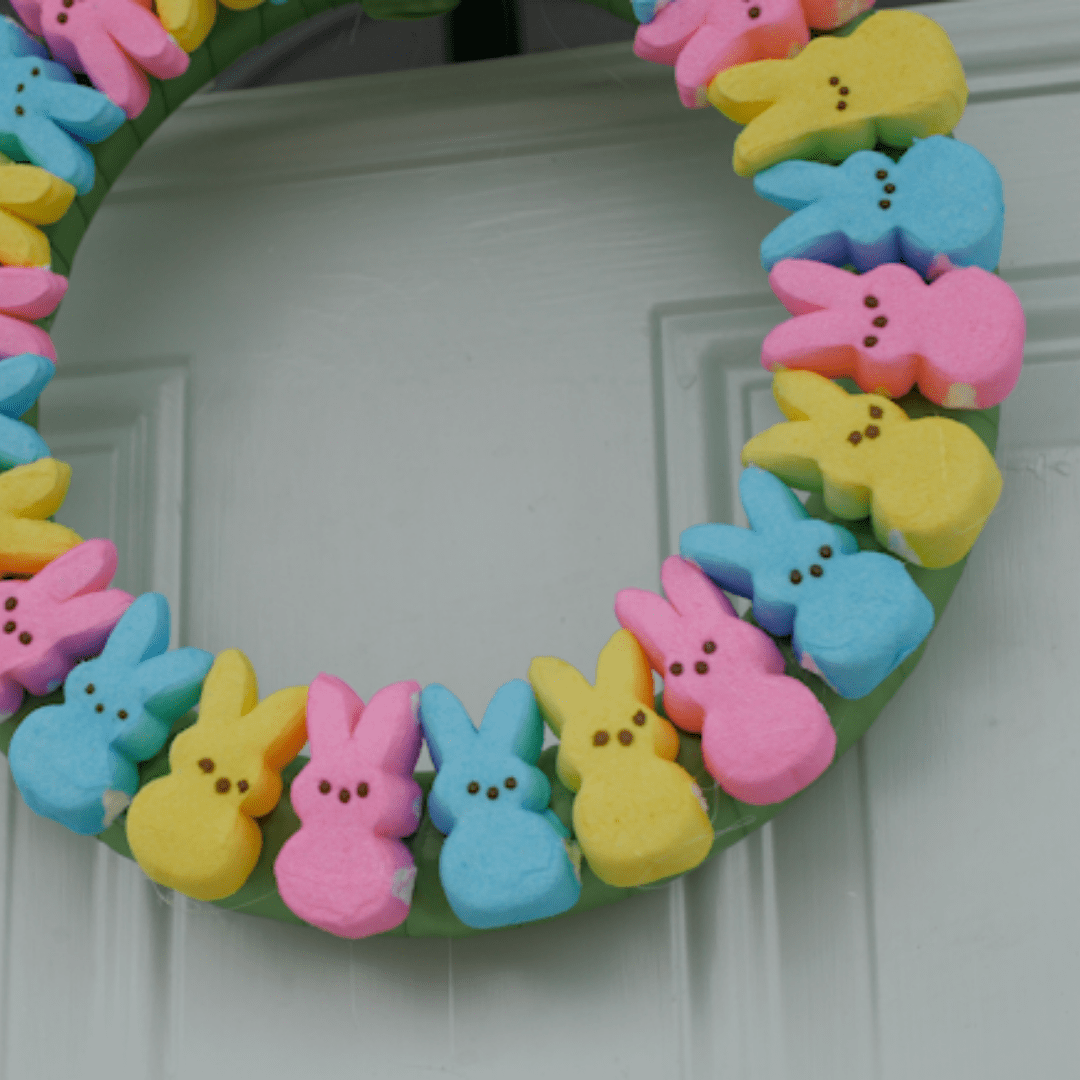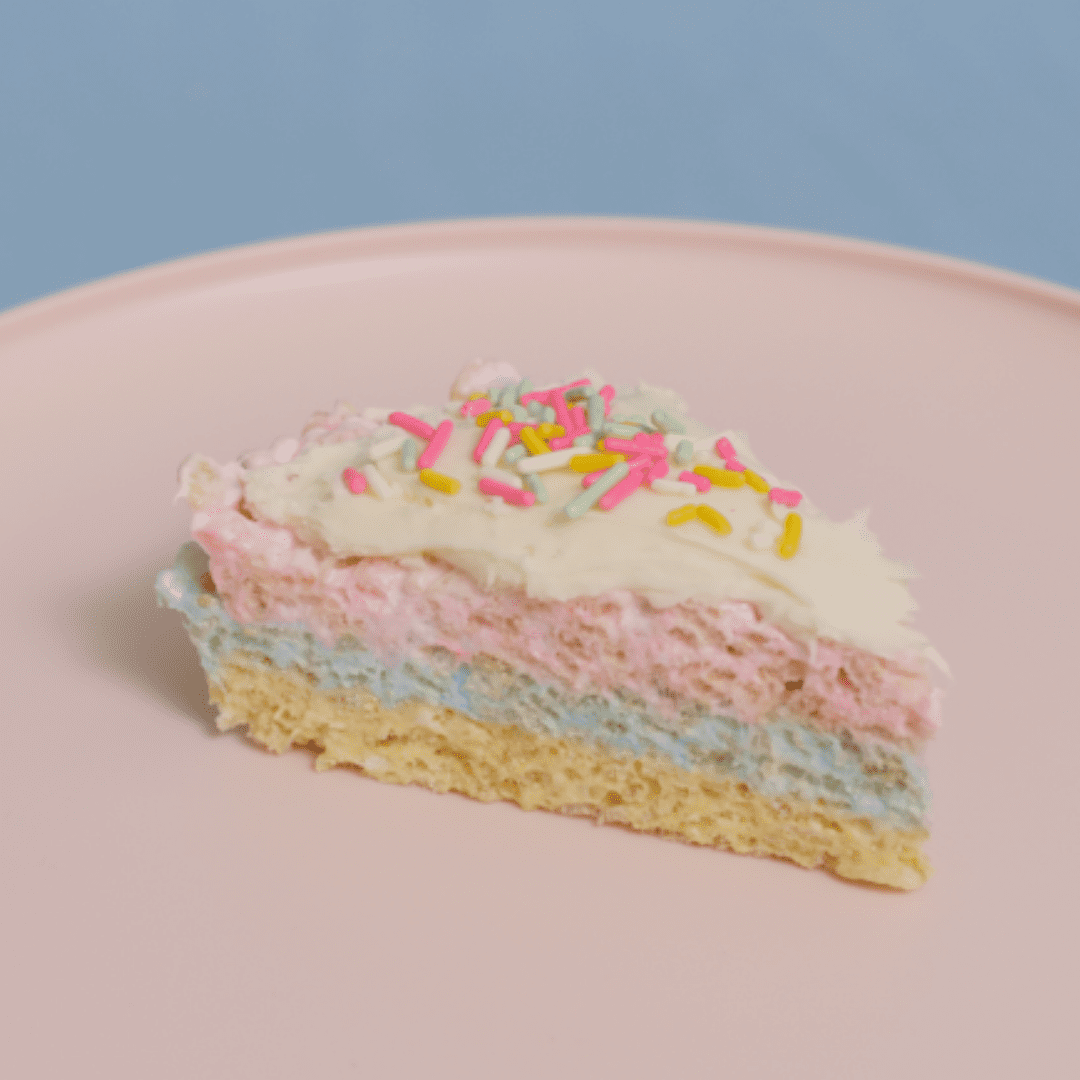 Layered Krispie Cake
Do you love rice krispies? This bright cake takes about 10 minutes and requires absolutely no baking. It does get a bit messy, so prepared to get sticky!
Supplies
3 TBSP Butter

Microwave-safe bowls

Round cake tin

4 ½ cups of Rice Krispies
3 packs of Peeps

Aluminum foil

Frosting (optional)
Instructions
Combine 3 ounces of each color peeps (about 8) with 1 TBSP of butter in 3 different bowls.

Microwave each bowl for 45 seconds.

Combine melted butter and peeps mixture with 1 ½ cups of rice krispies.

Press mixture into round cake tin lined with aluminum foil.

Repeat Step 4 for 2 other peep mixtures.

Optionally, add frosting after cake cools.
These instructions are for 3 thin layers but feel free to double the recipe or add additional color layers.
Stamp Paintings
Looking for a fun art activity for little ones? Use peeps as stamps in this easy craft project.
Supplies
Foam brushes

Sharpie

Different colors of paint

Canvas boards or paper

Palette or paper plate
Instructions
Add paint to your palette,

Use foam brush to "paint" back of peep.

Use peep as a stamp for your artwork.

Stamps can be used in an abstract way or to create a cute Spring scene.

Use sharpie to draw on bunny faces.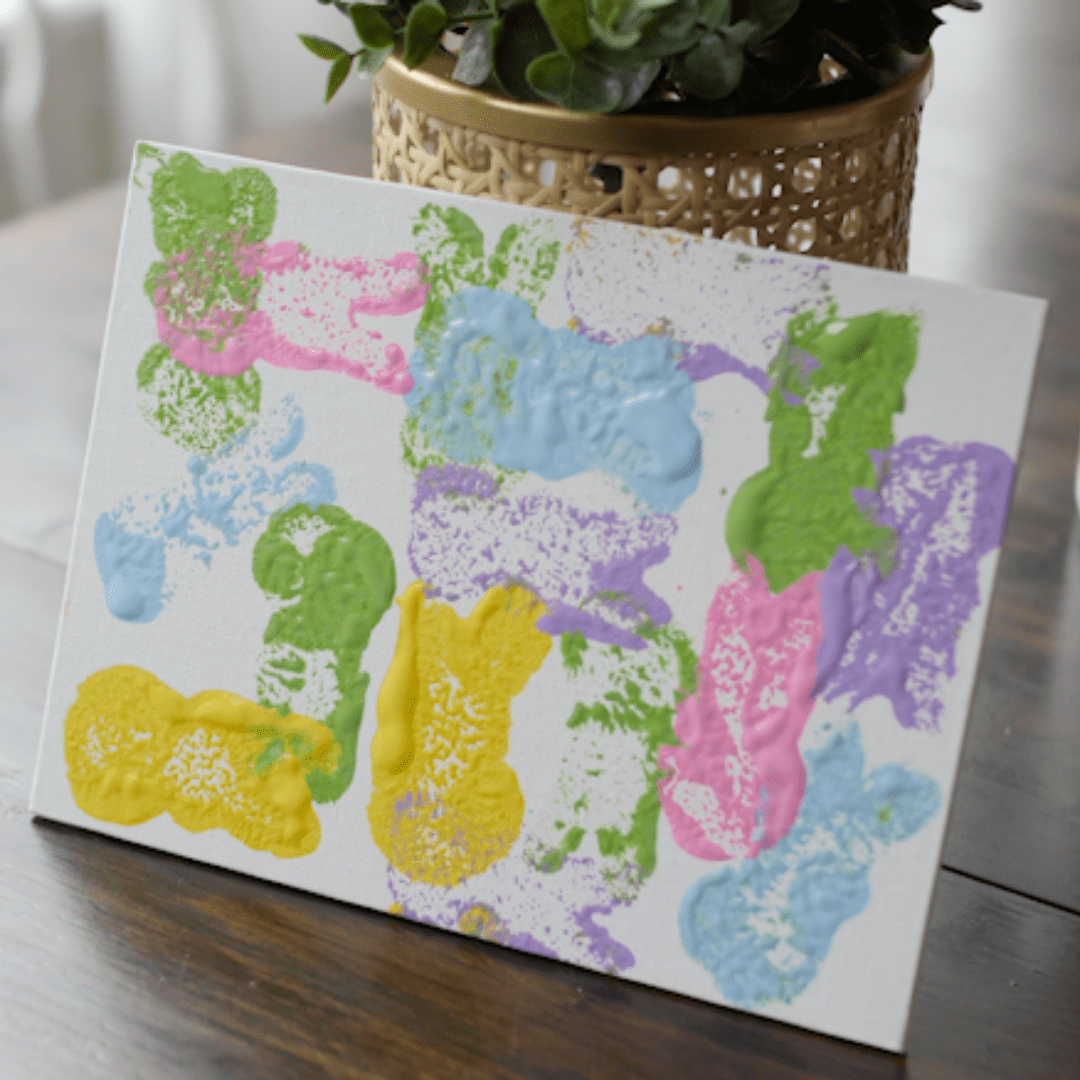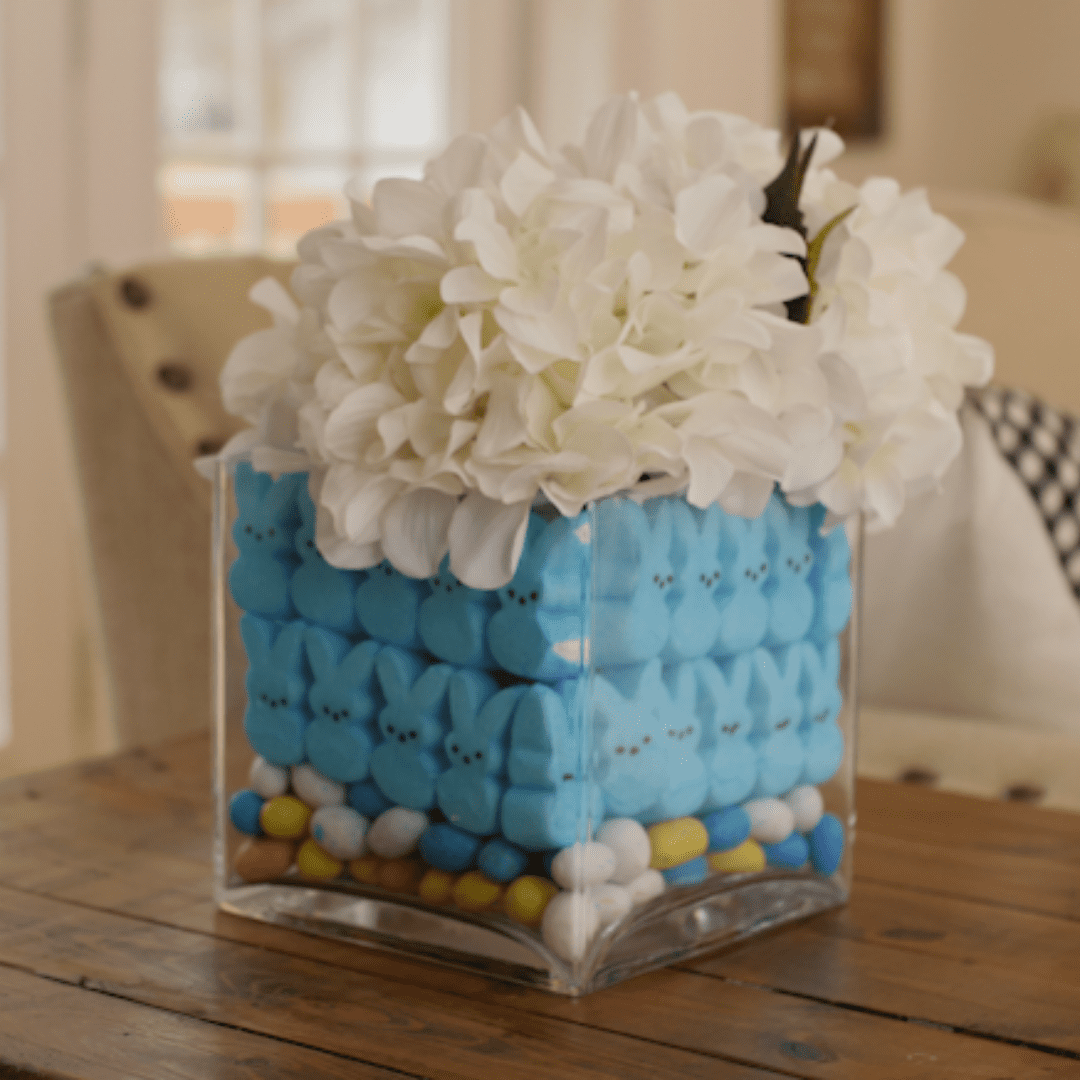 Vase Flower Arrangement
Brighten up your flower arrangements with fun candy colors! Our project uses two square vases but this could work with round vases as well. Just make sure the smaller one fits inside the bigger one and has space to fit peeps!
Supplies
Instructions
Fill the bottom of the larger vase with robin eggs.

Place the smaller case inside.

Fill the rest of the vase sides with peeps.

Fill the second vase with robin eggs. 

Add flowers.
What do you think of our peep-centric crafts? What project will you make with colorful bunny marshmallows as your star?