A sheet of plywood is usually a 4-foot by 8-foot piece of wood that comes in varying thicknesses. It's one sheet of wood that is accessible, affordable, and extremely versatile for any project you may be cooking up. Plus, your local home improvement store (aka Home Depot or Lowe's) can cut down your plywood to any size you need if you don't have a saw at home. Here are 7 projects that only require one sheet of plywood!
Magazine Rack
We are starting out super simple – no nails, no screws, no glue! This 2-piece DIY magazine rack from 100 Things To Do is a great first sawing and staining project.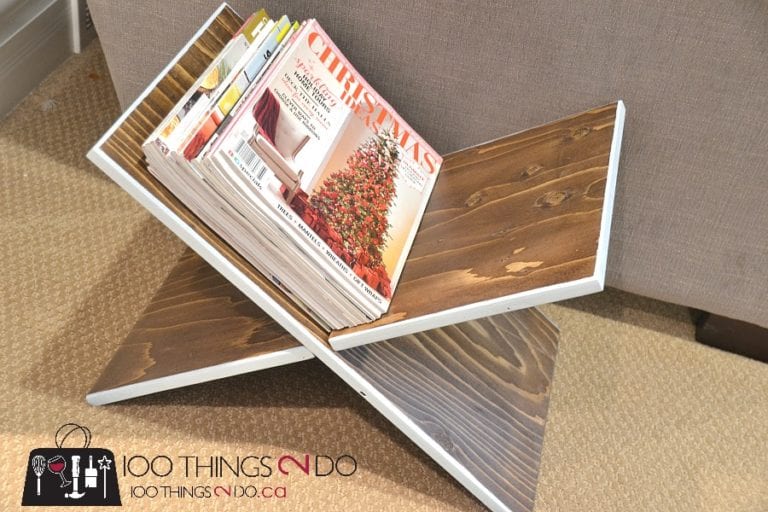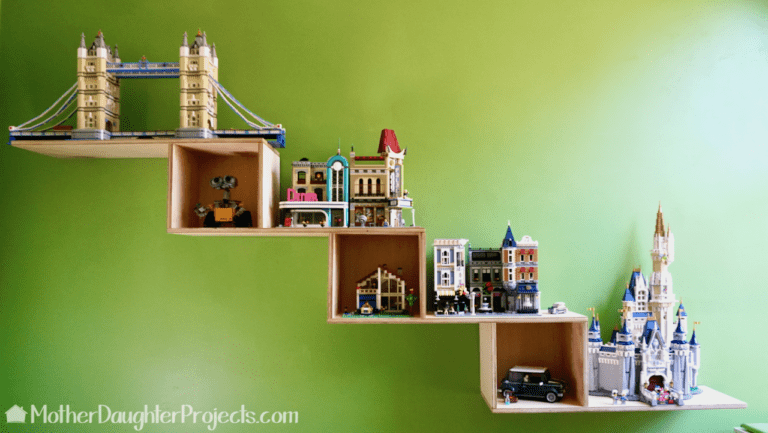 Floating Shelf
Looking for a shelf design that is unique but also easy to put together? This geometric shelf from Mother Daughter Projects can be scaled for bigger or smaller areas.
Nightstand
Mid century furniture is very in these days – and luckily unfinished plywood fits the bill. This nightstand design from Burkatron is only 4 pieces of wood, 4 legs, and nails. That's it!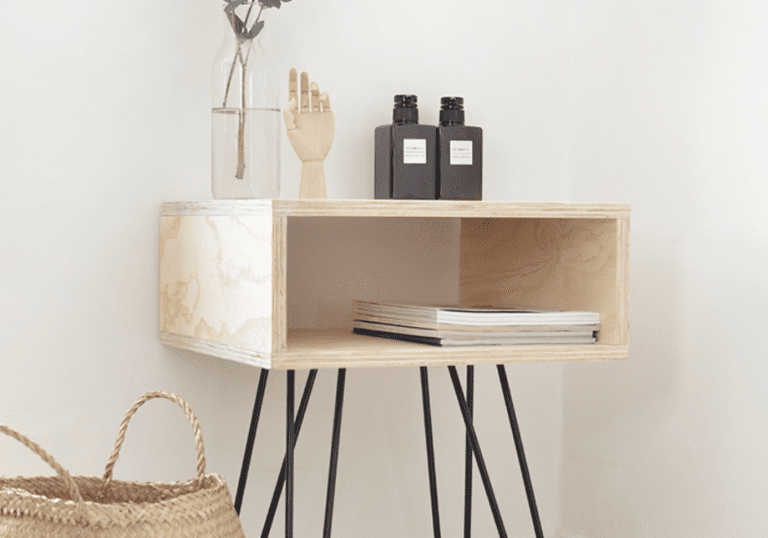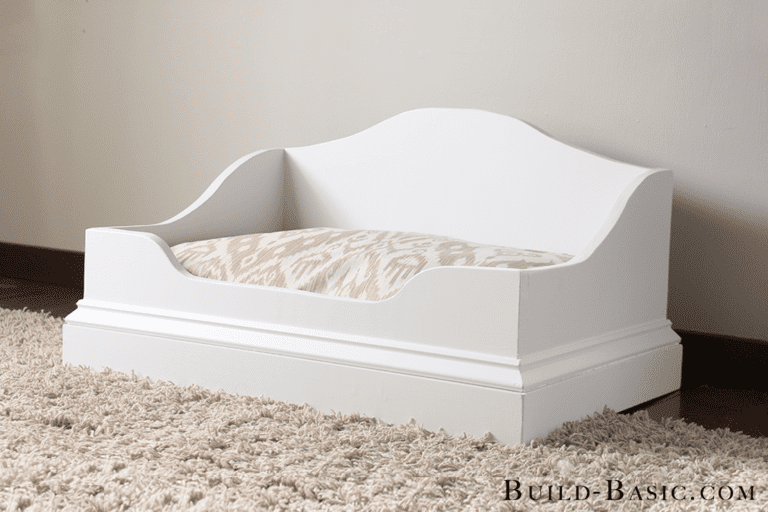 Pet Bed
Your pooch deserves to rest in comfort and style. This "throne" by Build Something is a great lesson in jigsaw cuts and pocket hole jigs.
Desk Stool
It's amazing how four jigsaw cuts and a whole bunch of screws make this stool by A Beautiful Mess look so unique and modern.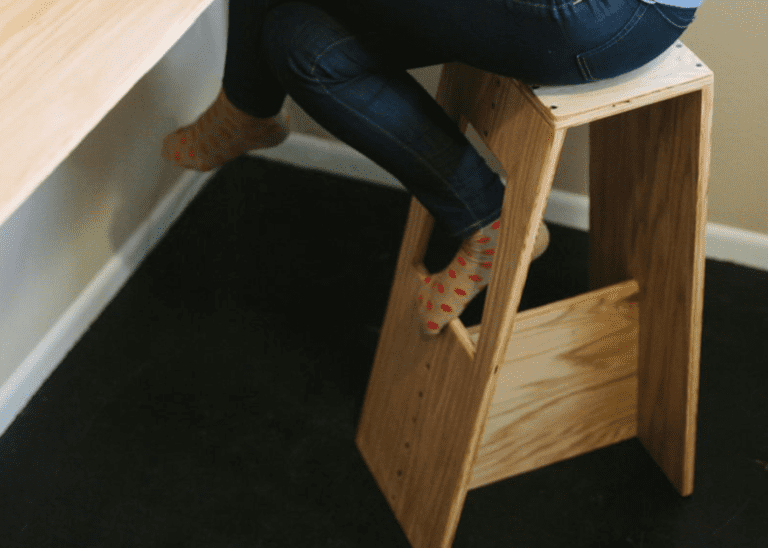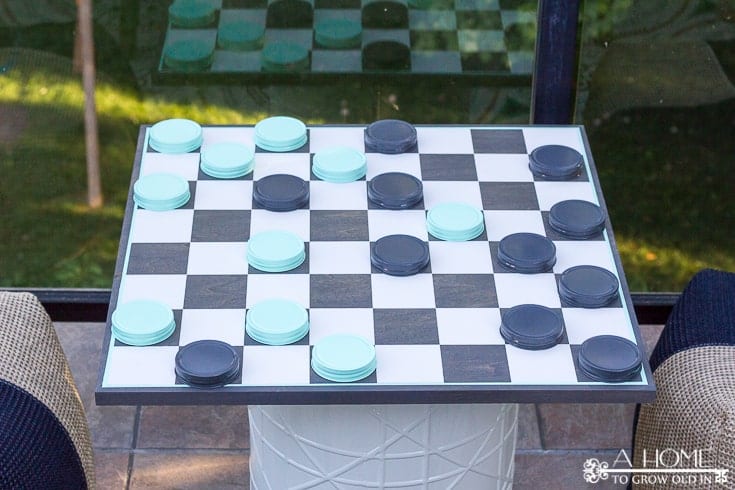 Oversized Checkerboard
The toughest part of this project from A Home to Grow Old In might be painting perfect squares…oh and sourcing 24 mason jar lids for your checker pieces!
Bookshelf
If the pile of books by your bed is getting a bit too tall, it's time for your very own bookshelf. This project from Woodshop Diaries is extremely beginner friendly with the purchase of some jigs from Kreg.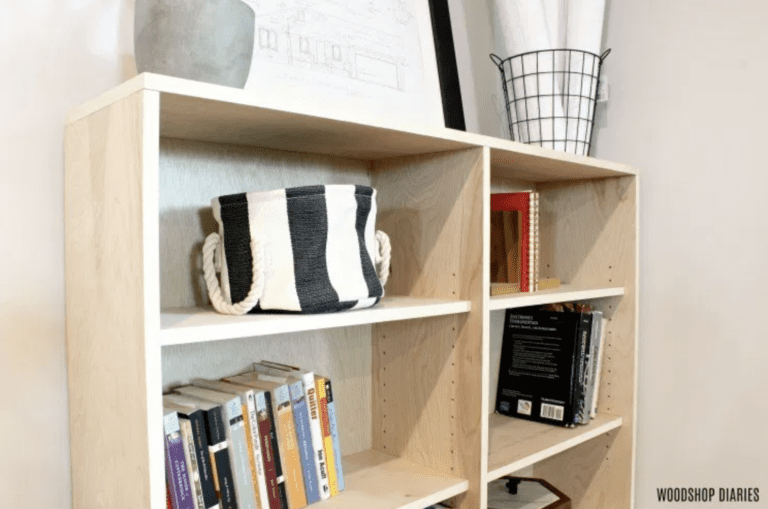 Did any of these projects pique your interest? Do you think you could make an entire woodworking project from one piece of plywood?